Connector, Organizer, Multi-tasker, Annecy, France
Bénédicte exudes energy and wisdom with simultaneous sense of calm and self-awareness. From her varied professional background I was interested to learn more about the thought process behind her decisions and her coping with the changes dictated by her relationship and circumstances. It's inspiring to read about this woman's desire to reinvent herself, willing to remain independent while keeping her family and three children as priority. Such struggles affect many women/families and success stories give us all hope. In Bénédicte's words "don't give up and consider each new stage of your life as an opportunity to learn, meet new people and progress."
1. Name.
Bénédicte Pansier.
2. Where is your hometown?
Annecy, France.
3. What is your profession/career/title/self-label/designation?
I'm the director of knowledge-sharing at the Merieux Foundation and Les Pensières Center for Global Health in Annecy, France.
4. What was the journey like to get where you are (in life and career wise)? What are some accomplishments you're most proud of?
I grew up in the south of France (Aix-en-Provence) and was able to benefit from the social lift thanks to school and education. My parents, who were both teachers, gave me a strong work ethic, a love of books and a strong attachment to our Mediterranean roots. After higher education in Paris, my professional life followed many meanders and I had to reinvent myself several times, always with the will to remain independent and my family and three children as my priority.
5. What did you study in school?
Management, marketing and communication.
6. How is your life different from what you pictured at 20?
There are so many possibilities at 20. After my studies in business and management, I was rather expecting to work in the private sector and I spent my first 7 years in big multinationals in Paris. My professional life made a big turn when we moved to Rome, Italy, when I joined a UN agency and started my humanitarian career to fight hunger and poverty in the world. I am now working for a family Foundation in public health, after doing research and teaching at the University of Lugano, Switzerland, and being engaged for NGOs in health. I returned to France after 12 years abroad. Today, I help connect people from different backgrounds and countries to foster a multidisciplinary dialogue and create new collaborations in health and for the greater good.
7. What was your biggest disappointment and plan to overcome it?
It is always very difficult for a woman to combine her professional and family life. I had to leave the World Food Programme and give up a career in the field, helping and serving the poor, to follow my husband and raise my children. The children grew up and I was able to reconnect with a humanitarian commitment by joining the Mérieux Foundation and returning to the field. I was recently in Bangladesh in the Rohingya camps to see our programs with local partners, the experience of a lifetime.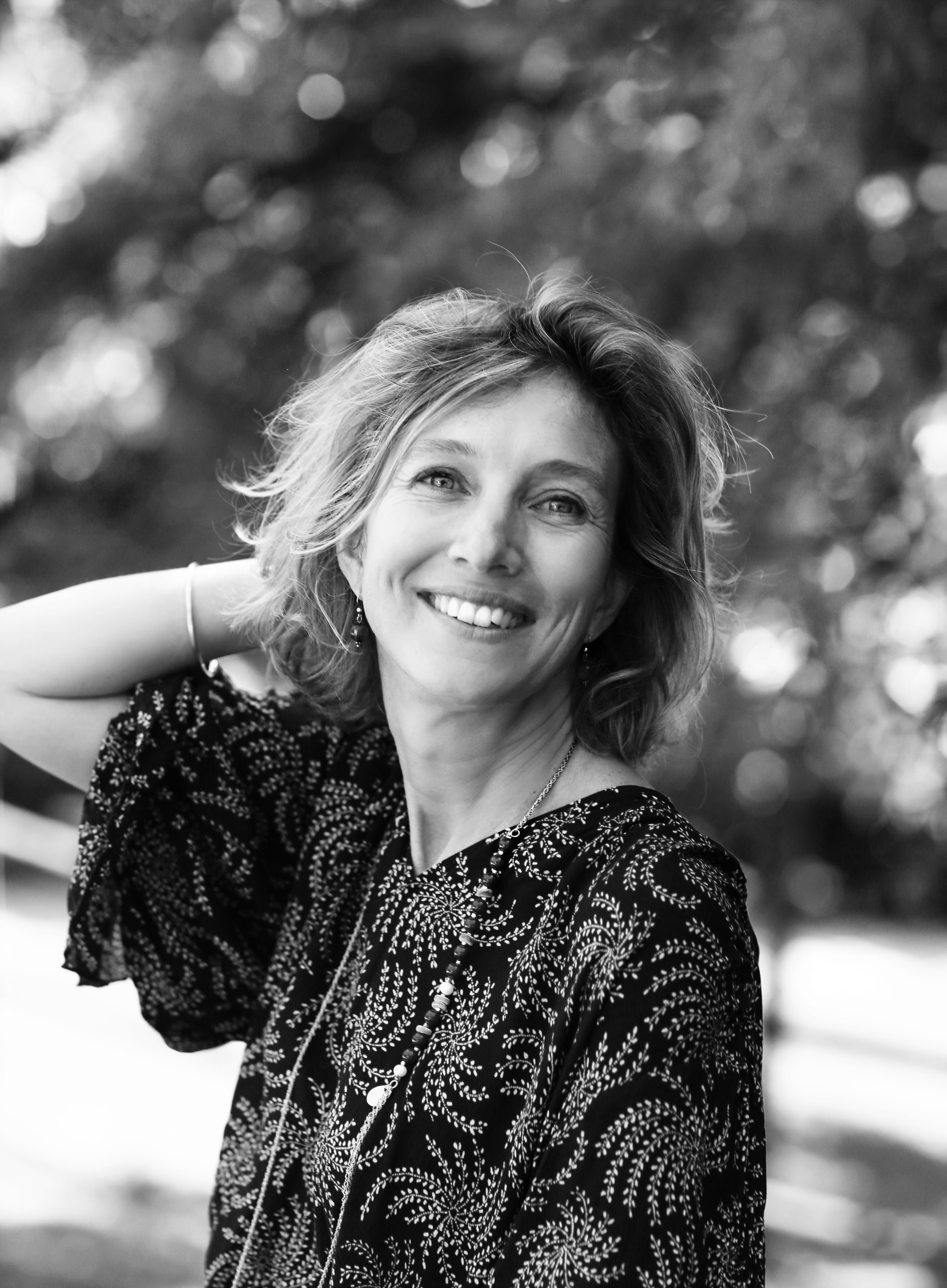 17. What are some ingredients to a good life?
To be optimistic, curious, open to others. I draw my strength and my energy from my family and my friends.
8. Advice for other women?
Believe in life, stand up for your dreams and never give up.
9. Knowing what we know now in current political climate, can women be "all that we can be" in today's world? What is the way forward, as you see it for "feminist values"?
I am lucky to live in a country, France, where women are equal to men and their rights are recognized - even if the path is sometimes harder, women can study, express themselves freely, defend their ideas and have high positions in politics or in business. Let's not forget how fortunate we are; it is why our mothers and grandmothers fought. Let's not forget other countries where women's rights are denied.
10. Where in the world do you feel "tallest" (i.e. where is your happy place)?
I am deeply attached to the Mediterranean and feel "at home" in all countries bordering the Mediterranean. In spite of all our differences, we share a common history, culture, cuisine and climate. In particular, Rome and Aix-en-Provence are my favorite places in the world.
11. What extra-curricular activities/hobbies are you most proud of? Why?
I love the sea and outdoor activities - I am lucky to live in a region between lake and mountain, which offers so many possibilities to re-connect with nature in all seasons. We share this passion for skiing in the family. I also love reading, whenever possible.
12. What do you want to be when you grow up? Future goals/challenges?
I hope to have a fulfilling life, balanced, healthy and surrounded by people who are dear to me, while helping to build a better and fairer world that preserves our planet.
13. What fears are you still hoping to overcome?
I am always afraid to disappoint the people I love and lose them.
14. Anything you'd do differently if you had another go at life?
I would have probably taken the time to travel, to go around the world before starting to work. The company in which I had done my internship offered me my 1st job and it was such an opportunity that I did not dare to refuse. I just negotiated a two-month postponement to do a humanitarian mission in Lebanon and a backpacking trip to Tanzania with friends. Every time we can, I take my family to new countries. Traveling the world is such an inspiration for all of us.
15. What inspires you?
I am inspired by great people who believe in their ideals and dedicate their life for them, like Nelson Mandela, Simone Veil in France, Père Pedro in Madagascar or Christian & Marie-France des Pallières in Cambodia. I also feel inspired by the people we meet during our travels, especially in developing countries – their courage, their resilience and their generosity are a lesson for us.
16. What are you hopeful about?
I believe in my children and the next generation. In the face of all the new challenges - the economic, financial and political crises, global warming, wars, the migrant crisis - they feel responsible, committed and engaged. They want to fight for a better world, respectful of the environment.
17. What are some ingredients to a good life?
To be optimistic, curious, open to others. I draw my strength and my energy from my family and my friends.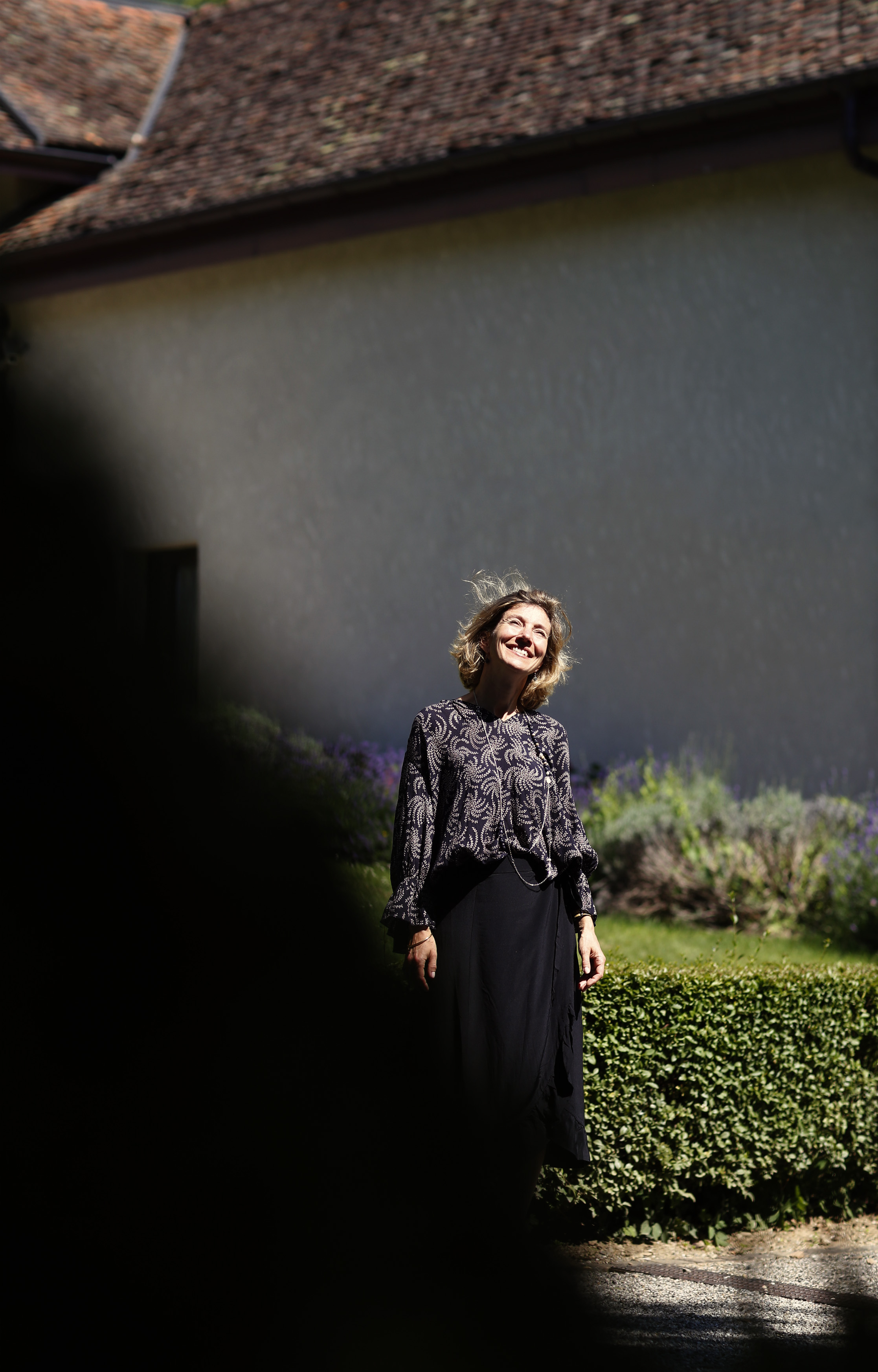 18. What advice would you give your 14-year-old self?
Keep your child's soul and continue to marvel at the world.
Believe in your dreams and fight to achieve them - do not give up and consider each new stage of your life as an opportunity to learn, meet new people and progress.
19. What are you reading now? (what books do you gift most and what are your favourite reads?)
I'm currently reading "Shantaram" by Gregory David Roberts, the epic story of an Australian guy who escaped from jail and is striving to survive in the Bombay slums and prison. I have read many books recently on Bangladesh and Myanmar to better understand the history and geopolitics of both countries. "The Rogingyas: Inside Myanmar's genocide", "Banker to the poor", "First they erased my name". My favorite authors, whose books I have offered a lot, are Khaled Hosseini, Yasmina Khadra and Laurent Gaudé, and more recently Luca di Fluvio.
20. Who is a WOW Woman in your world who inspires you and why? Can you nominate three women you know who perfectly fit WOW WOMAN description?
I'd like to nominate two of my great friends: Runa Khan who is already a WOW Woman for all her wonderful work in Bangladesh and her commitment to the underprivileged, as well as Dominique Hyde, for all her humanitarian work in different countries around the globe.
I also admire the commitment and the fight of Michelle Obama and Lalala.