Nutritionist, Casework Manager at Women's Crisis Care International, Manama, Bahrain
Rawan is soft-spoken and kind, with a gentle demeanour. You would never guess that her job entails listening to horrific stories and taking care of the logistics and helping some of the most vulnerable populations in Bahrain. Rawan works for an organization, first of its kind in Middle East, supporting survivors of sexual assault and/or domestic violence. The organization is called Women's Crisis Care International (WCCI) and is dependent on dozens of volunteers who are on call every single night, supporting survivors both over the phone and in the ER. Rawan manages the case loads of many volunteers, and debriefs each one following their overnight shifts. Rawan has tough conversations with the volunteers, ensuring that the their mental health is taken care of, first and foremost. This certainly requires a tough character, a massive amount of patience and ability to show empathy and care towards her coworkers. It is interesting to read about Rawan's aspirations (which may not have predicted her current career necessarily) but probably prepared her for this role nonetheless. The latest WOW Woman is Rawan Atiyani.
1. Name.
Rawan Atiyani.
2. Where is your hometown?
I am originally Palestinian, but have moved a lot throughout my life. I now consider Manama, Bahrain to be my hometown.
3. What is your profession/career/title/self-label/designation?
I am a Nutritionist and the Casework Manager at Women's Crisis Care International, where we help abused women with emotional and logistical support.
4. What was the journey like to get where you are (in life and career-wise)? What are some accomplishments you're most proud of, and what was the turning point to set you on a current path in life?
I have been lucky enough to be surrounded by a loving family and group of friends throughout the ups and downs of my life. Growing up, I went through a lot of body image issues, which lead to me gain and lose large amount of weight throughout my 20s. I had gone to many different nutritionists, who didn't seem to be able to help or understand my struggles, which was the catalyst behind me becoming a nutritionist, wanting to fill in this gap in the region.
I am proud of overcoming difficult emotional/mental health problems, and having enough empathy and education on the topic to be able to help those around me, as well as my clients.
5. What did you study in school?
I received a Bachelors in Biology, and a Masters in Human Nutrition.
6. How is your life different from what you pictured at 20?
At 20, I thought I would become a geneticist. I think money was what interested me at the time, and I had no idea what my passions were. I am grateful for the opportunity to experience what I have in order to reach where I am today.
I was always attracted to the prospect of volunteer work, and helping others, but I did not expect it to be what I would be doing for a living.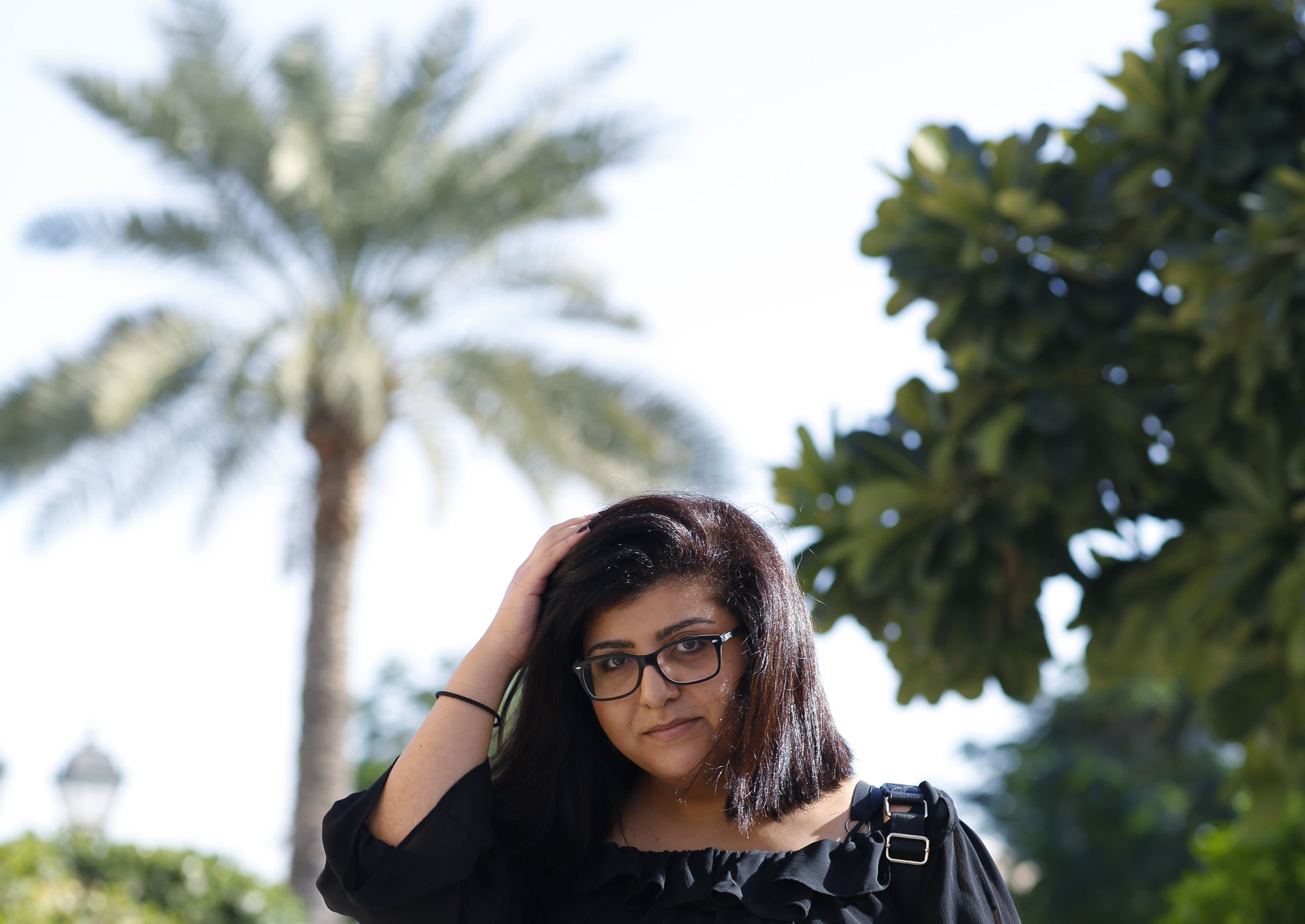 7. Was there a time when life knocked you down or out and how did you get back up on your feet?
I describe 2017 as one of the best and worst years of my life. I was 26 and it was the first time I moved away from home to study for my Masters. While I am naturally social, and met a lot of people and tried to keep busy, I was left alone with my thoughts a lot. I was diagnosed with general anxiety, depression, panic attack disorder and body dysmorphia.
It felt like it had sprung out of nowhere, but the reality is, I never knew how to deal with my emotions, and they were bottled up somewhere in my subconscious. It took quite a while, and I do suffer from anxiety every now and then, but I taught myself a lot of coping mechanisms and learned how to re-wire my brain toward a more positive outlook as well as to take charge of both my physical and emotional health. I am not a big fan of medication, and although I was prescribed anti-depressants and anxiolytics, I refused to take them and decided that I would be able to do it myself, by doing my own research and understanding my triggers and what was going on in the circuits of my brain.
8. Advice for other women?
Do not seek validation from others. You are enough as you are, and the right people will support and love you for it. Always be kind and empathetic, and if someone does try to bring you down, always aim to understand that they are lacking something that causes them to lash out, whether consciously or not.
This does NOT mean you give them the freedom to get the best of you, stand your ground. Nothing is wrong with you, and it is not your fault.
9. Knowing what we know now in current political climate, can women be "all that we can be" in today's world? What is the way forward, as you see it, for "feminist values"?
It is possible, albeit, very hard. Especially with all the subconscious bias we all have (yes, even I) regarding women's roles in our society. It takes a lot of strength to stop feeling like you're not meeting society's expectations, or to feel a great deal of guilt. The first step is to understand that you need to take care of yourself and feel satisfied and content, to be able to take care of other family members, etc.
10. Where in the world do you feel "tallest" (i.e. where is your happy place)?
My happy place is near a beach during sunset, where the lining of the water and the sky meet and merge. It reminds me of how big this world is in comparison to myself, and I feel a lot of my problems melting away.
11. What extra-curricular activities/hobbies are you most proud of? Why?
I wouldn't say that I am proud of any of them, but I do like reading a lot and educating myself on how the brain works, and its plasticity. I also like reading about the misconceptions of nutrition, and critically assess everything I learned, even during my Masters.
I do enjoy painting, although I am an amateur. It helps me focus on a specific task that I enjoy, which is what meditation is like.
One activity I have taken up is learning how to use Adobe Illustrator so I can make my own graphics for my future Nutrition clinic, but it took a turn when I became interested in drawing cartoon portraits of others.
12. What do you want to be when you grow up? Future goals/challenges?
I would like to continue volunteering in different parts of the world. Such as in Bali, for nutrition, Greece with the refugees or Africa. I think it humbles you.
My ultimate goal, however, is to be in charge of my own nutrition clinic where I can practice giving consultations on non-diet, intuitive eating approaches.
13. What fears are you still hoping to overcome?
The fear of me sometimes not being enough, or not having my expectations met (expectations from people or for my future). I also fear loss and settling for less than I deserve.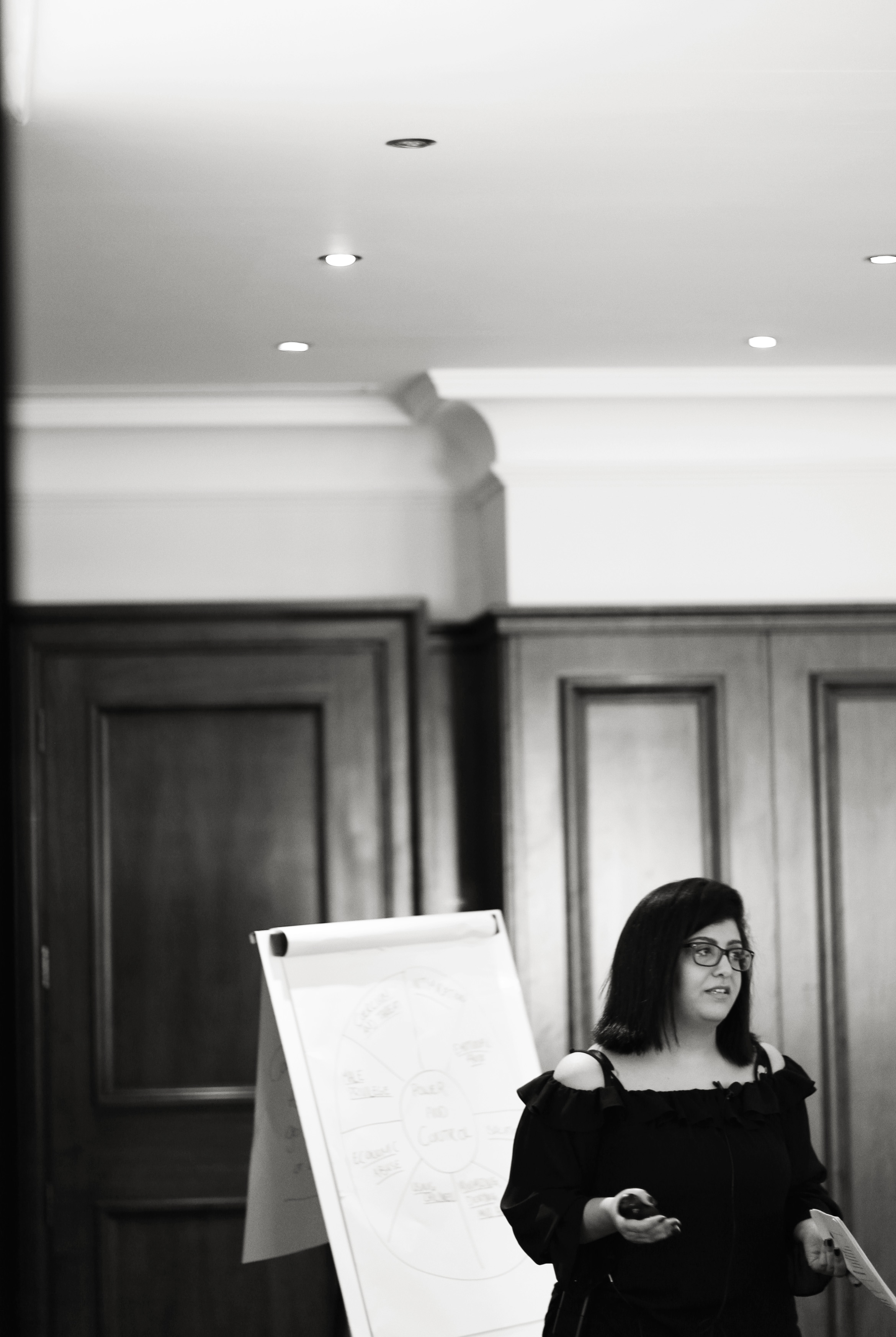 14. Anything you'd do differently, if you had another go at life?
I would stop worrying so much about pleasing others. I think it wasted a lot of my time when I was younger. I would also like to tell my younger self that comparing a part of my life, with someone else's life is not the way to go. It is all based on assumptions.
15. What inspires you?
I think I get the most inspired when I see people genuinely wanting to be there for others, whether they know them or not. It also inspires me a lot when I watch people doing what they love, and how peaceful and content they look while doing it.
16. What are you hopeful about?
I am trying to not feel "hopeful" for anything at the moment, as my new challenge for myself is to take each day at a time and live in the moment. However, if there is something I do look forward to, is it getting my NHRA nutrition license, in Bahrain.
17. What are some ingredients to a good life?
Every day, list 10 things you are grateful for. Within a few weeks, you will start feeling happy for things you have had all along and never realized how privileged you were for having them.
18. What advice would you give your 14-year-old self?
A score on a piece of paper, or exams, will not dictate your future; and people's impressions of you are just impressions and not hard proven facts. Do not worry.
19. What are you reading now? (what books do you gift most and what are your favourite reads?)
I am currently reading the "Obesity Code", by Dr. Jason Fung, which sheds light on the misconceptions of nutrition we learned about and mistakenly follow. The book taught me that not all calories are the same, and weight loss/gain is more hormonal than energy-oriented.
I am also reading "The Qur'an, Morality and Critical Reason" by Muhammad Shahrur. He approaches religion from a very open-minded perspective, and it has helped me clear up a lot of things that had been taken out of context in this part of the world.
I usually gift books about the brain, and my most favourite book of all time is the "Brain That Changes Itself", by Norman Doidge.
20. Who is a WOW Woman in your world who inspires you and why? Can you nominate three (or more) women you know who perfectly fit WOW WOMAN description? What would you tell them if you had an opportunity, of why you admire them?
I know this will sound like a cliché, but my mum inspires me the most. She has built herself up in her career all on her own, regardless of all the hurdles she has faced, and through a non-typical approach.
She is one of the most emotionally intelligent people I know, and no matter what I am going through, there is no judgement; she knows exactly what to say.
Despite many people trying to put her down, she always comes back much stronger, and is the most grateful person I know.
It is extremely difficult to just nominate 3 women who I think are amazing, but I would say Leila, Hadeer, Nadia, Sahresh, Georgie, Ayaa, Nessma, Maria, Gemma, Marwa as well as all the women I work with. I admire their resilience and ability to stay humble and teach themselves a lot.
21. Where can others find you/your work (links to websites, blogs, etc.)?
My Instagram and twitter handles are @RawanAtiyani and my website, although not yet ready is www.wellnessbyrawan.com. I am currently working on a website.