Boss, Go-getter, Sa Pa, Vietnam
You are taking a gamble if you want to travel to Sa Pa, a northern region of Vietnam, in December. We lost that bet. It is an incredibly picturesque area, full of rice fields and rolling hills, yet we saw nothing but this and this. Despite a thick cover of fog and mist, Ms. Ta greeted us warmly and neighbourly and for five days (yes, the gamble was a long one) I got to know her, took photos and was able to feature her here. With every peeled layer I found out just how incredible this woman's journey was. Although much is said below, a perceptive reader will understand the unsaid. Ha persevered and broke so many molds designed for traditional Vietnamese women. She resisted taking the pre-destined for her way (discussed in Q4) and, without any role models or WOW WOMEN in her life, was able to be the first in her family to "want more". I am in awe of this woman, and I hope to check in with her, get updates on her life and growth. The original WOW WOMAN of her generation - Ha Ta.
The following answers are written by Ha (with very minor spelling/grammar tweaks from me). Please be cognizant that English is a second (or third/fourth..) language and is not 100% perfect . Perfect is boring anyway! Enjoy.
1. Name.
My name is Ha Ta.
2. Where is your hometown?
I am from Sa Pa, Lao Cai , Việt Nam.
3. What is your profession/career/title/self-label/designation?
I work in tourism, in a small hotel as a hotel manager, accountant and receptionist.
4. What was the journey like to get where you are (in life and career wise)? What are some accomplishments you're most proud of?
I come from a small village of 600. We are in one of the most remote parts of Vietnam, really close to the Chinese border and everyone in the village works as farmers and at first I was to continue in my parents' footsteps. However I decided to leave the small village when I was 14 years old and completely on my own move to Sa Pa (the current town we are in). I moved for two reasons: 1. Because I wanted to learn and be better educated and build a future for myself and 2. Because of the old traditions in the village, my parents identified a husband for me to marry. I didn't marry him.
After series of jobs, mainly working in tourist pubs, hostels and as a guide I learned how to speak English and communicate with the customers. This was tough because I didn't take English classes or have a mentor. For example, as a guide, I would write out the directions or recommendations in Vietnamese, translate the paragraph word for word to English and would then ask my coworkers to help me with proper word sequences. I then, at night, would stand in front of the mirror to practice my pronunciation - which was one of the toughest things to master. Some foreigners advised me to buy a grammar book which further helped me in my studies. Little by little, I learned and now I can confidently say I understand 80-90% of what my customers say (of course accents can be tricky) and the rest I guess. These days I'm happy with these percentages, because I have three children and am always busy - less time to dedicate to studies.
This current position I fought for. When a successful businessman from Hanoi came to Sa Pa and opened several large hotels, this place was small and wasn't making him money. I approached the owner and asked him to give me a chance to turn it around. Two months later there was an improvement and now two years later the hotel is profitable with a 9.4 rating on Booking.com. I am a happy business woman, hire and train staff, do all accounting and orders, raise my three children nearby and interact with travelers/explorers all day. I'm proud of all that I accomplished - but I'm not done yet!
5. What did you study in school?
Vietnamese and math. I studied in my village school up to grade four.
6. How is your life different from what you pictured at 20?
I am married, have children, very busy working and I am very happy. At 20, I didn't know any of this would be possible, but I had a purpose and I knew that I could do better for myself.
7. What was your biggest disappointment and how did you overcome it?
This is something private, and I'd rather not share here.
8. Advice for other women?
In order to be strong and independent, you must get education first. That is the most important for a young woman to do.
9. Do you think it is difficult for women in Vietnam to be a boss, or to start a business? How did you do it?
I don't think it's too difficult, but there is a problem in Viet nam: the old cultural thinking prevents us from being independent entrepreneurs and bosses. Of course overall I believe that women are strong, powerful and can do it very well! However in Viet nam you still have to balance the cultural aspect with the desire to be independent and ambitious. In my own life, from personal experience, I had to be deaf to all the negative people, who called me names, threatened and tried to stop me from leaving the village. Some have broken contact with me all together.
I come from a tribal ethnic minority in Vietnam. Kinh (or Viet) people make up about 88% of the population, whereas minorities make up the rest. Inter-marrying is looked down upon. I married a Viet man who supports me in my business life, and is a good father. I am lucky. But that came at a high price with my family (see question 7). Even though I am a boss woman, and have employees, I still am Vietnamese. There is still a cultural part of my life that I have to make sure I follow and respect. In relationship it's also important to understand that it will take time to change cultural norms or it may never happen. But I am lucky that my partner is understanding and respects that I also bring a lot to the table. But I still, like so many successful women in Vietnam, have to make and bring him tea once in a while, to make marriage work, I have to do that yes.
10. Where in the world do you feel "tallest" (i.e. where is your happy place where you are most happy)?
With my family now. I am the most happy with my husband raising our children.
11. What extra-curricular activities/hobbies are you most proud of? Why?
Watching English movies. This helps me, you guessed it, with English.
12. What do you want to be when you grow up? Future goals/challenges?
When I was younger I wanted to teach but had to rely on my other skills (organization, determination and people skills) to make a living. I knew that I wasn't able to (or afford to) get a diploma and education, so I had to figure something out for myself. And I did pretty good! In the future, I would like my own business - it does't matter if it's big or small, the main idea is that it will belong to me! This will be great.
13. What fears are you still hoping to overcome?
No fears.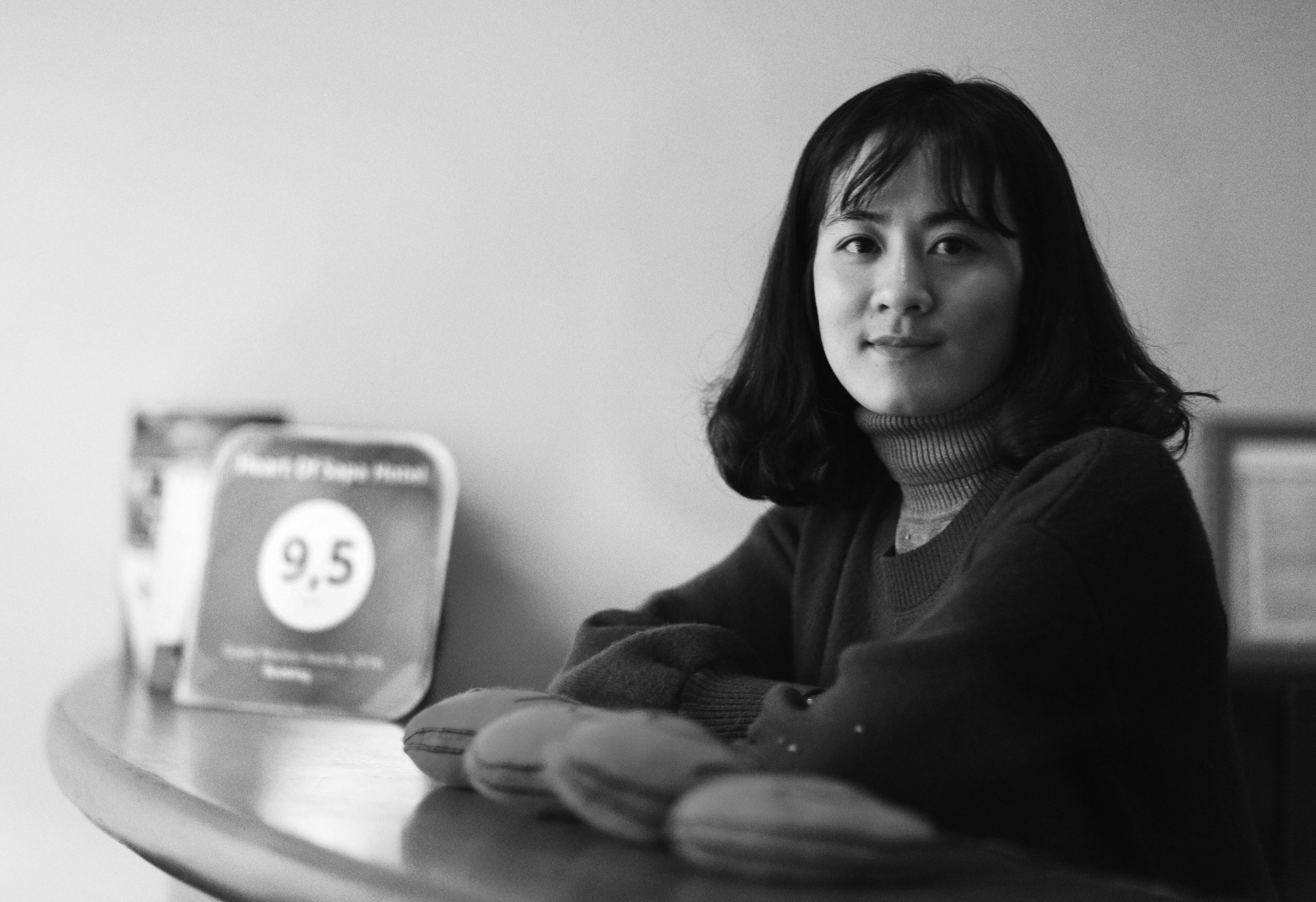 14. Any regrets in life?
NONE
15. What inspires you?
I never wanted anyone to arrange my life for me. Independent people, who are self-starters, inspire me very much.
16. What are you hopeful about?
My family. My children are good students now. I just want opportunities and chances in life for them. Nothing I want more for my children than to have their own choice in life. My dream is to send them to international school in Hanoi (6 hours away), to learn languages (English mainly) and to get out into the world and become successful. I realize that if my business in Sa Pa is far away in the northern Viet nam. I will sacrifice my seeing them, just so they can get that education. It will be worth it.
17. What are some ingredients to a good life?
Being honest and helpful to others.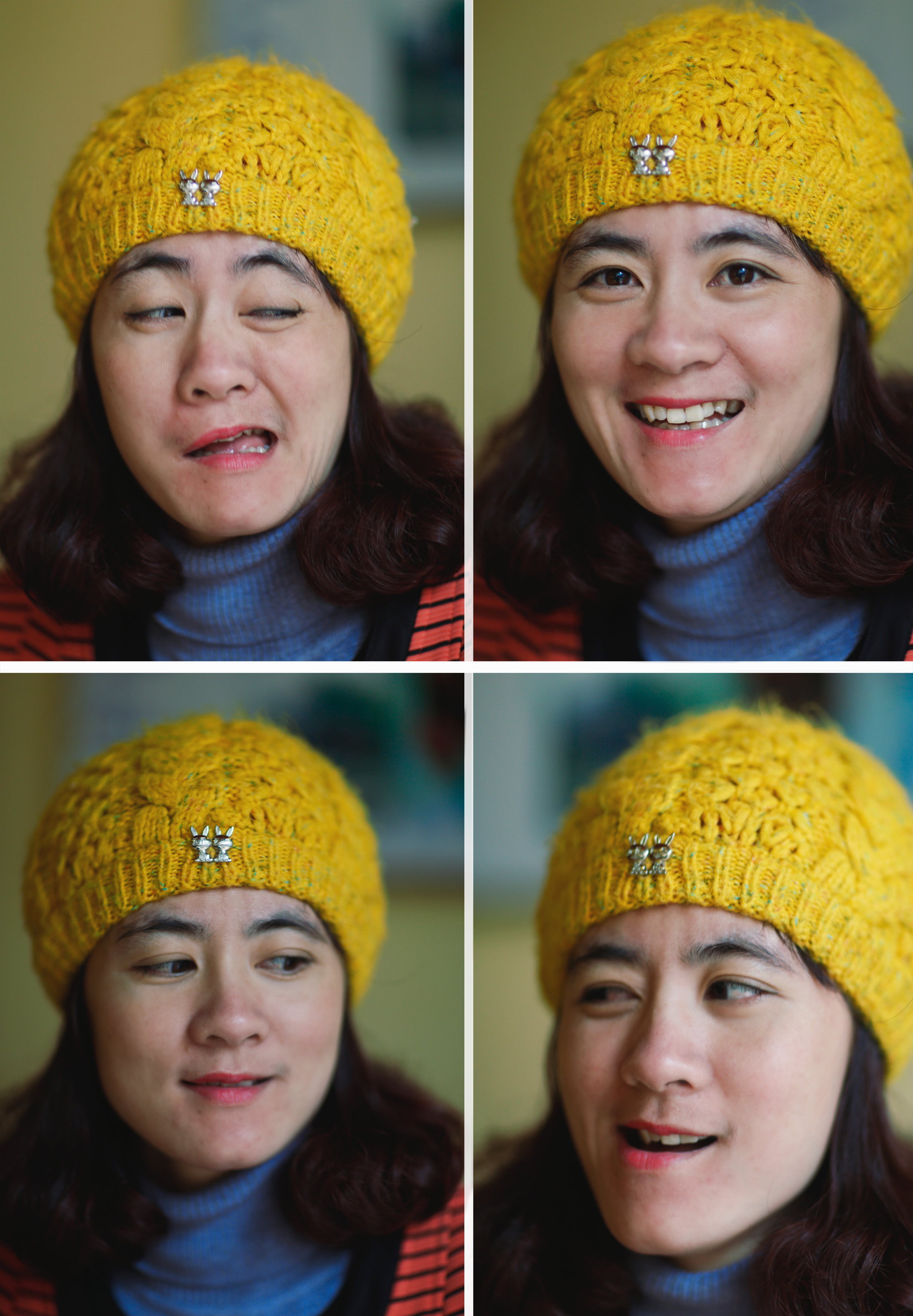 18. What advice would you give your 14-year-old self?
Everyday, be hopeful. Tomorrow will be a new day.
19. What are you reading now? (what books do you gift most and what are your favourite reads?)
I never have time to read for pleasure, so I am not reading now, unfortunately.
20. Who is a WOW Woman in your life who inspires you, and why?
I have met many inspiring women in my life but I want to be clear that none of them gave me direction or served as role models. I had to manage everything by myself, and push myself the only way I knew how.
21. Where can others find you/your work (links to websites, blogs, etc.)?
I run a business - hotel in the northern Vietnam, in a region called Sa Pa. The hotel is called Heart of Sa Pa (heartofsapahotel.com). Please visit and reach out if you have further questions.