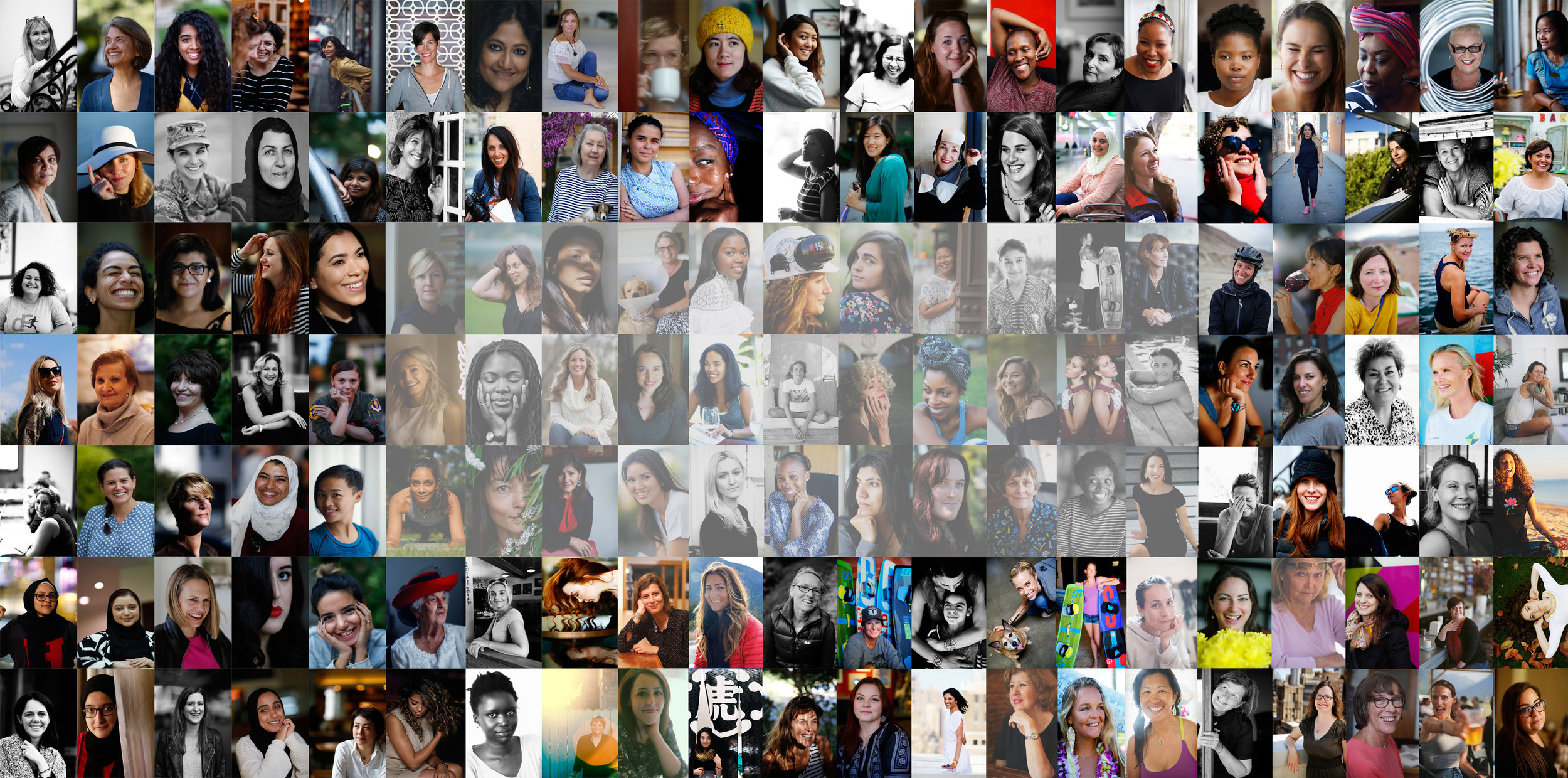 in 31 countries & counting
About WOW WOMAN and Olga Shmaidenko
Olga Shmaidenko is a photographer, writer and the founder of WOW WOMAN®, a platform that aims to shine a spotlight on extraordinary women around the globe. To date, Ms Shmaidenko traveled to 31+ countries, visited 5 continents, interviewed and photographed over 150 women. From Philippines, Indonesia, Kyrgyzstan, Namibia, Micronesia, Jordan, Egypt, Brazil to France, Canada, Vietnam and USA, Olga has featured women at the top of their fields, but also uncovered hidden gems in small communities; humble women who have never been celebrated for their kindness or ability to rise over adversity.
Because women these days no longer fit under one label or designation, expect to find unique combinations of skills and professions in the stories showcased on the platform. WOW WOMAN features include a paraglider+teacher, fire fighter+writer, nurse+community volunteer, physicist+cook, boxer+entrepreneur+designer, personalized perfumer+sailor, immunologist+body surfer, burlesque dancer+kindergarten teacher, ER doc+dancer, correctional officer+chef, and many many other stories.
WOW WOMAN is a platform that doesn't discriminate, finding strength in diversity. Olga chooses to celebrate women across all races, ages, cultures and religious backgrounds. With each WOW WOMAN feature and a story Ms Shmaidenko wants to uplift and inspire contemporary as well as future generations of girls to pick up a passion/hobby, veer off the beaten path, reinvent their professional careers or pursue something uniquely theirs. As an ensemble, the stories show that women are at their best when they help each other, learn from and mentor one another.
Once featured, the woman gains access to a larger WOW WOMAN community and resources / connections as well as ability to mentor or become a mentee. The images are gifted and so far have been used on WOW women's websites, blogs, promotional materials, books, and newspaper articles.
Olga is inspired by women's strength and a sheer willpower to keep fighting and persevering. She is currently writing a book about the journey and the lessons learned.
Olga Shmaidenko is a transplant twice over. She immigrated from Ukraine to Canada followed by a move to New York City. Prior to becoming a writer and a photographer she completed university in Canada, graduating with Biochemistry and Economics degree. She devoted nearly a decade to an HIV vaccine R&D organization in NYC, and simultaneously developed passion for women's stories while advocating for vulnerable populations (primarily female survivors) at an ER in a New York hospital.
Like so many multi tasking New Yorkers, Olga honed her photography skills while working in vaccine development, eventually transitioning completely to running WOW WOMAN. Her photography has been featured in magazines, on book covers as well as Olympus advertising campaign. Olga is the winner of the indie arts photography award in NYC. She is passionate about helping small businesses with promotional images and marketing help as well as special projects like showcasing a mother + daughter bond. Olga loves to travel, kite surf, climb, paraglide and thrives near an ocean or in the mountains. To check out her photography portfolio and more, visit here.
See where WOW Woman has been or nominate your own WOW Woman.
*Please note: All views expressed in the WOW Woman features are the opinions of the women themselves, including memories, recollections and viewpoints and do not necessarily represent or reflect views of WOW Woman.
BIG THANK YOU to these volunteers for helping elevate WOW Woman platform to a professional and elegant level:
Emma Chorley (translation), Lyana Fernandez (translation), Daniela Avera (translation)