Burlesque and Trapeze Artist, Paris

True performers and chameleons are so fascinating to me, burlesque performers are even more so. I saw Rosabelle perform on Seine in Paris. She was the only non French member of the troupe with two acts - one you see here, and another one was something completely different and daring. It involved a certain red wig and a red shoe wearing hamburger king. She was daring and non-apologetic about it. The story continued after I discovered that Rosabelle performed burlesque in the New York's Lower East Side, was also participating in a circus and trapeze acts, all while trying to break into art scene in Paris and teaching children acrobatics and trapeze.
I am so appreciative of Rosabelle's truthful description of her journey, her fluency in French and an overall kind demeanour. What a lovely, lovely woman I had the pleasure of shooting and chatting with over coffee.

1. Name.

Rosabelle Selavy.

2. Where is your hometown?

Clearwater, Florida, USA.

3. What is your profession/career/title/self-label/designation?

Burlesque dancer, choreographer, costume designer, acrobat, and teacher.

4. What was the journey like to get where you are (career wise)? When was the mental shift to start the journey?

The journey has been paved by one long beautiful mess after another. I've made a lot of sacrifices. There were risks and mistakes, but I've always managed to keep making art. I lost a lot of friends when I moved to New York to begin a career as a burlesque dancer. I was estranged by most of my family. I worried how I'd pay the bills and eat. There were plenty of tears and loneliness along the way, but I found new family and friends who loved me for me.

The mental shift happened when I decided to remove my clothes on stage. It was a choice and commitment to use my body as an Art medium. I was told it would ruin me. It's true, there's no going back, but I don't feel ruined. My desire to express my discontent with society's rules , especially when it comes to being a woman had overpowered fear. I let a lot of people down when I decided not to lead a "normal" domesticated life, but I have no regrets.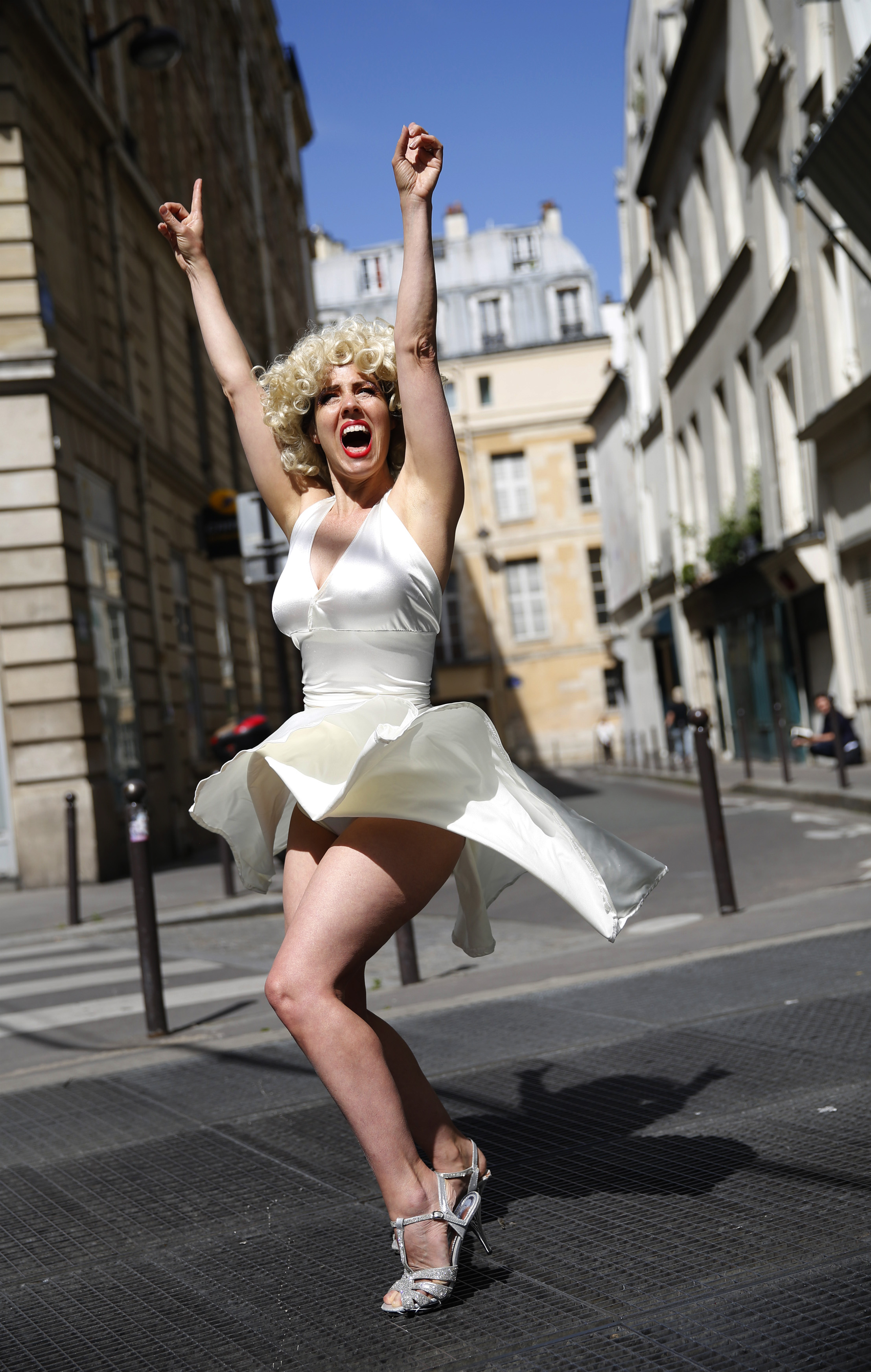 I'm a lucky woman, nobody tells me what I can and cannot do with my own body.


5. What did you study in school?

I have an MFA in Studio Art. In undergrad I studied Art History and Painting. When I moved to New York I began studying circus arts and dance with a specialty in trapeze. For the last two years my focus switched to ground acrobatics and contortion.

6. How is your life different from what you pictured at 20?

At 20 I had hoped to be making a living as an artist (painting) , but it was a dream most people tried to discourage and warned me I'd fail at. I've managed to make art a career but I'd never expected to be making a living as a performing artist, and a dancer/acrobat at that.

7. Biggest accomplishment since making the (physical/mental) move?

I think one of my biggest accomplishments has been moving to Paris, learning french, and finding work as an artist here. That is a dream come true. I've become a better person as a result. It was humbling to have to start over.

8. What was biggest disappointment and plan to overcome it?

I think my biggest disappointments have come from feeling like an outsider in the art world, in circus, in dance, in burlesque. I am on the cusp of a lot of things. I had looked for a showbiz family to make up for not having a great relationship with my biological family. I thought it would be like an island for misfits. Show business does not always work for that. My only plan has been to maybe be more realistic with my expectations of others and not seek the approval of everyone.

9. Advice for other women?

Don't be ashamed. It's ok to be shy or reserved or selective, but don't hide who you are. Life is short, have the experiences that you want to have. Live!

10. Knowing what we know now in current political climate, can women be "all that we can be" in today's world? What is the way forward, as you see it for "feminist values"?

We need to think about how to come together. I see a lot of arguing over hashtags and labels in the current political climate. We need to stop all of that and unite.

11. Where in the world do you feel "tallest" (i.e. where is your happy place)?

I'd say on stage or even better, on a trapeze.

12. What extra-curricular activities/hobbies are you most proud of? Why?

Working with kids, teaching acrobatics, trapeze, circus arts. I love passing on the skills and circus tradition.

13. What do you want to be when you grow up? Future goals/challenges?

A mermaid. That was my answer when I was a kid and it hasn't changed. I guess I'm going to have to practice holding my breath underwater.

14. What fears are you still hoping to overcome?

I have a lot if trust issues. Let's leave it at that.

15. Anything you'd do differently (if you had another go at life)?

No!! Maybe I would have started/rebelled earlier, but I've no regrets about where I am now.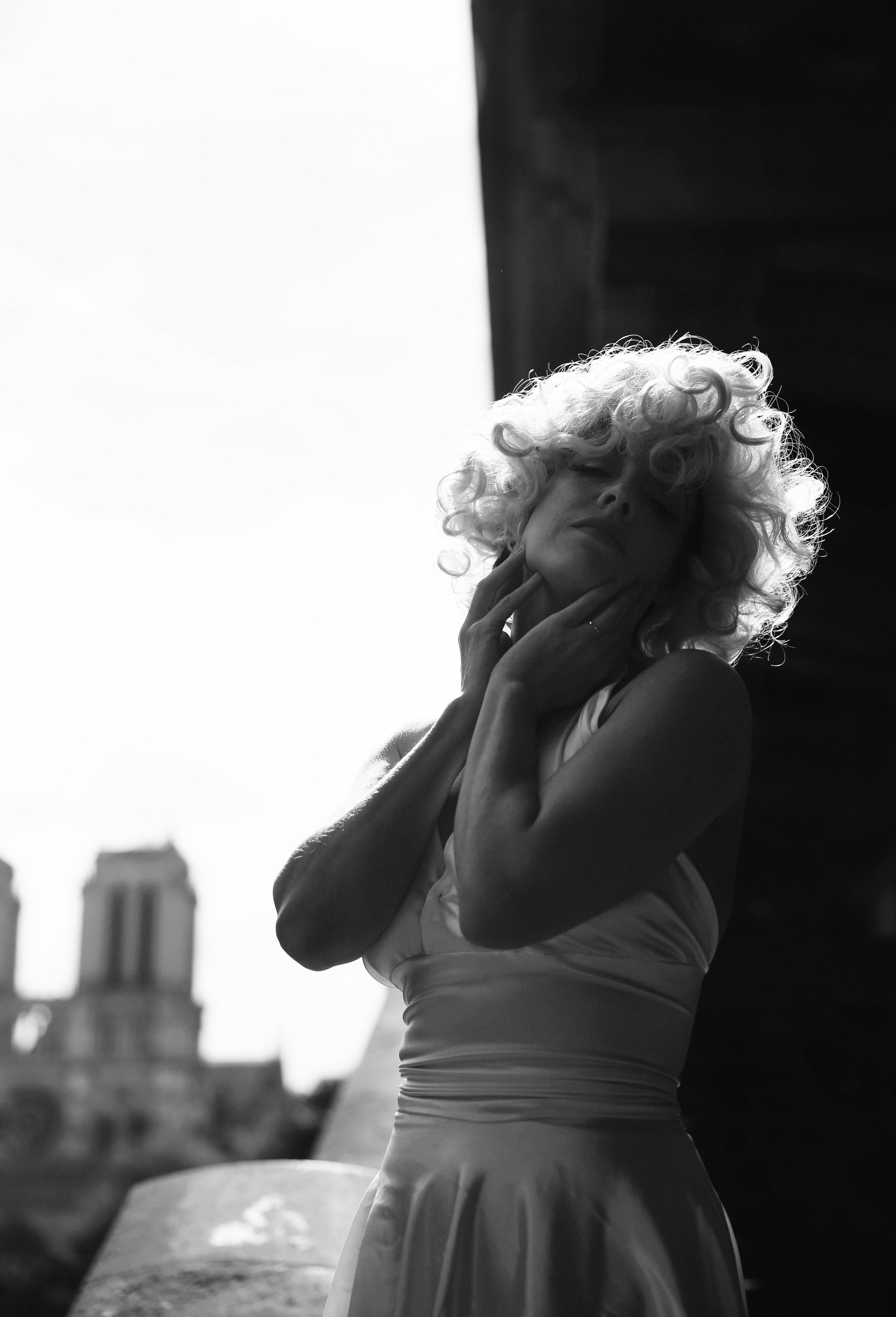 16. What inspires you?

Paris inspires me a lot. Not just the architecture, but the lifestyle. I like to watch people.
 
17. What are you hopeful about?

New projects and new friends.

18. What are some ingredients to a good life?

For me giving love and allowing myself to be loved back is really it. That's everything.

19. What are you reading now? (what books do you gift most and what are your favourite reads?)

Gypsy Rose Lee's Autobiography

20. Who is a "WOW Woman" in your life who inspires you (and why)?

My friend and fellow American expat living in Paris Louise De Ville is the Wow Woman in my life. She does a lot of activism in our community. She teaches drag king workshops, she's produced very political shows. I'm inspired by how she's been able to help so many people.