Creative Mind, Brave Entrepreneur, Interior Designer, Beirut, Lebanon
Sara is kind and helpful. I know this because unprompted she was beyond kind and helpful to me, a lost traveller in Lebanon. We met accidentally in a lunch spot in Beirut, and ten minutes later Sara wrote a thorough email with places I had to see and things I needed to do to really experience the city.
I had so many questions about life for business women and entrepreneurs like her in Lebanon; about customs and real issues women experience. As we got talking I learned about her journey, how she found the strength to say no to toxic people, the time she stood up for herself, took a risk and travelled to Saudi Arabia for a contract, demonstrating professionalism with the locals there. Sara told me about her family and experiences that shaped her, the ability to find her voice and take charge of her life, thereby getting confidence to shine professionally.
As she puts it below, in a society where women aren't always lifted up, Sara found a way to talk back to the men who sometimes answer back only to her male colleagues, fully ignoring the fact that she is the boss and a mastermind of the entire project. The secret is this: "sometimes, even when you will feel that the whole planet is against you, you must think of it as the push that will make you stronger and will enable you to reach places you never dreamed of reaching."
1. Name
Sara Serhan.
2. Where is your hometown?
Beirut, Lebanon.
3. What is your profession/career/title/self-label/designation?
Interior Architecture and Design Consultant and Contractor.
4. What was the journey like to get where you are (in life and career-wise)? What are some accomplishments you're most proud of, and what was the turning point to set you on a current path in life?
I have been reluctant with my education at school, because of the family problems I experienced growing up. My parents' divorce made it very difficult to study in school, my body was physically in class but my mind was not. It wasn't until I reached college that I discovered how much I love interior design and interacting with people. After college, I started working in a firm, gaining experience and making good money. Unfortunately at that time it was my toxic relationship/marriage that consumed all my energy. I found myself drowning and slowly drifting from all my dreams, my family and friends. Until the day came where i decided to speak out, to tell the world that THIS is not what I want and I am not Happy.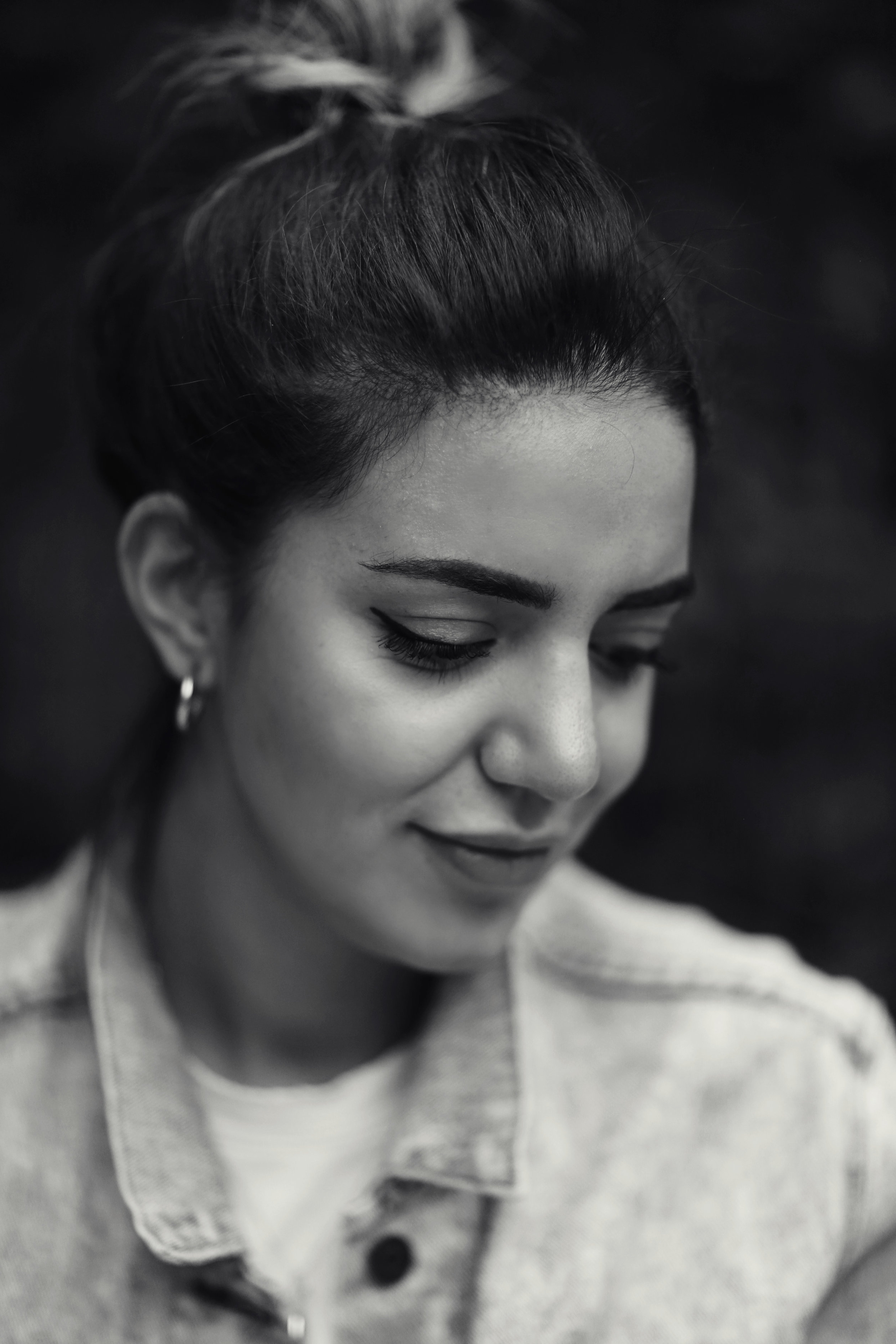 I said to myself "it is either I speak now and have the courage to face it or to stay in that marriage, unhappy, for the rest of my life".
Any woman in our society will understand just how difficult my situation was back then. Many warned that a divorced woman was surely bound to face a lot of difficulties in her daily life, advising me to remain unhappily married rather than head for a divorce. But that didn't stop me! I said to myself "it is either I speak now and have the courage to face it or to stay in that marriage, unhappy, for the rest of my life".
I did overcome the challenges (which did exist) and that pushed me more and gave me strength to reach where I am today. The turning point was letting go of the negative people in my life.
I proceeded to focus on my career, started doing really well at work. An opportunity came up to travel to Saudi Arabia (where there is quite a lot of business). I started securing more business contracts with the Saudis, and lived there for a bit. Working in Riyadh is very different than the experience I have gained in Lebanon, yet I find it so interesting and challenging. I try to reach out and get to know the people, especially when working on residential villas. There, you get the privilege to go inside people's daily life and home.
I married a lovely man who managed to change my whole perspective on relationships. He is the type of man that pushes you to access the best parts of yourself and he is very proud of my achievements. Most importantly, I am proud of myself for reaching where I am today. I am proud for all the bad and good choices I have made, for being strong and speaking out.
5. What did you study in school?
I studied Interior Architecture and Design.
6. How is your life different from what you pictured at 20?
I imagined myself more as a married woman/mom at home. But with time, I learned a lot and discovered that doing what you love, understanding yourself and putting yourself first is the most important thing. Now, I cannot imagine myself not working and developing my career.
7. Was there a time when life knocked you down or out and how did you get back up on your feet?
Yes, many times as I recall. Being a woman, especially in our society, life knocks you down everyday but you keep on getting back up and stronger than before. When they underestimate you and your work for just for being a woman, you find yourself making twice the effort of any man, just to prove yourself and your abilities in your domain.
8. Advice for other women?
To reach a happier place, the one you always dreamed of, you have to begin somewhere. It is never too late.
Always strive for more, build and expand your career and yourself as a person. The more you grow yourself, the more you grow the totality of your life. It doesn't matter what you do, what matters is that it makes you happy.
9. Knowing what we know now in current political climate, can women be "all that we can be" in today's world? What is the way forward, as you see it, for "feminist values"?
Yes, it is hard but women can be all what they want to be. Sometimes you will feel that the whole planet is against you, but you must think of it as the push that will make you stronger and will enable you to reach places you never dreamed of reaching.
10. Where in the world do you feel "tallest" (i.e. where is your happy place)?
When you go to bed at night after an exhausting day, close your eyes, exhale.. And you just know you did great and there is no place you would rather be in that moment.
11. What extra-curricular activities/hobbies are you most proud of? Why?
I love to travel and discover new places. It helps me a lot in my career (for inspiration) and it makes me happy to meet new people and learn more about their cultures.
12. What do you want to be when you grow up? Future goals/challenges?
I would love to see my projects featured in a famous Architecture or Interior Design magazine.
As for my personal life, I would love to have a baby or two and build a happy family.
13. What fears are you still hoping to overcome?
The fear of being not good enough.
14. Anything you'd do differently, if you had another go at life?
Nothing. I wouldn't change anything. I made some mistakes in my past, but I learned from them. Therefore, I wouldn't change anything. I am proud of the woman I become and the career I built.
15. What inspires you?
All the women in my life. They inspire me everyday. My mom, my sisters and the stories of all the women that I hear everyday in Lebanon and around the world, that went through the worst to reach where they are now.
16. What are you hopeful about?
I hope that I would accomplish all what I am dreaming of, whether in my career and/or personal life.
17. What are some ingredients to a good life?
Do what you love

Be thankful for what you have

Be confident

Be happy, content and you will attract all the happiness in the world!
18. What advice would you give your 14-year-old self?
You do not need a man to make you feel better about yourself. You are great, keep going!
19. What are you reading now? (what books do you gift most and what are your favourite reads?)
My favorite is "Burned Alive: A Survivor of an "Honor Killing" Speaks Out" by Souad.
20. Who is a WOW Woman in your world who inspires you and why? Can you nominate three (or more) women you know who perfectly fit WOW WOMAN description?
I would definitely nominate my mother and my sisters. But especially my sister Layal who lives in Dubai. She is my WOW Woman in everything she does. It's amazing the way she build a career life for herself, the way she is good at work yet she is the perfect mother and a wife. What make her so special is the way she overcomes all obstacles presented to her. She makes it seem easy, always happy and hopeful. I can say she is my backbone and I am so proud of her.
21. Where can others find you/your work (links to websites, blogs, etc.)?
You can find me on Instagram under the name : @saraserhann. And soon I will share my website for my work and projects.