Engineer and Tattoo Artist, Hanoi, Vietnam
One of the driving forces behind the genesis of WOW WOMAN is demonstrating that women are multi faceted and don't plug into one role. Despite being stereotyped and labelled constantly, we are rubik's cube of interests, skills and ambitions. Nini, like so many other WOW WOMEN, inspired me with her life story and diversity of interests. She tattoos, designs websites, holds an engineering degree and wants to open a day care. Not once in her write up did she mention that she is a mother to a little baby. I love that she is so diverse in her pursuits. I feel lucky that I get to follow her on her discovery of what life brings next.
1. Name.
Nini Beltran - Bullard
2. Where is your hometown?
Marikina City, Philippines
3. What is your profession/career/title/self-label/designation?
I'm the head tattoo artist and Co owner of Ninja Ink Tattoo Hanoi.
4. What was the journey like to get where you are (in life and career wise)? What are some accomplishments you're most proud of?
I graduated in 2005, interested in pursuing my career in engineering, worked through a few companies until 2009, and got involved in the music scene. I played for a couple of bands , sang for Niniskirt and Ronin and played the keytar for the Dorques and Halik Ni Gringo, while working on corporate jobs during the day. I started tattooing on the 29th of August 2009. Balancing work, music and tattooing was a hell of a challenge, but somehow life has its way putting things together for you.
I was offered a job to work as a Business Developer in Hanoi, Vietnam in 2013. I moved with hopes of focusing on that career. A month after I moved, a friend brought my tattoo gear to Hanoi... Started tattooing in Hanoi on the weekends like I used to do in Manila.
My then-boyfriend, Jack, (who is now my husband), turned our spare room into a Tattoo room wherein we get to work over the weekends. It was doing okay, until more and more people heard about us and were asking for work to be done. Schedules were getting out of hand and I had to decide which route was right for me... and so I quit my job and started Ninja Ink Tattoo Hanoi with my husband Jack.
The rest is history.
5. What did you study in school?
Bachelor of Science in Electronics and Communications Engineering at the Mapua Institute of Technology, Manila Philippines.
6. How is your life different from what you pictured at 20?
I thought I'd be somewhere in the Middle East working as a Communications Engineer.
7. What was your biggest disappointment and plan to overcome it?
My biggest disappointment was when my plan to move to New Zealand fell through. My second option was Vietnam. I just focused on what's in front of me and let go of the idea of what's ahead, what I wanted and what I left behind. The universe seems to have a way of giving you what you need, in the right time and right place, as long as you let it happen.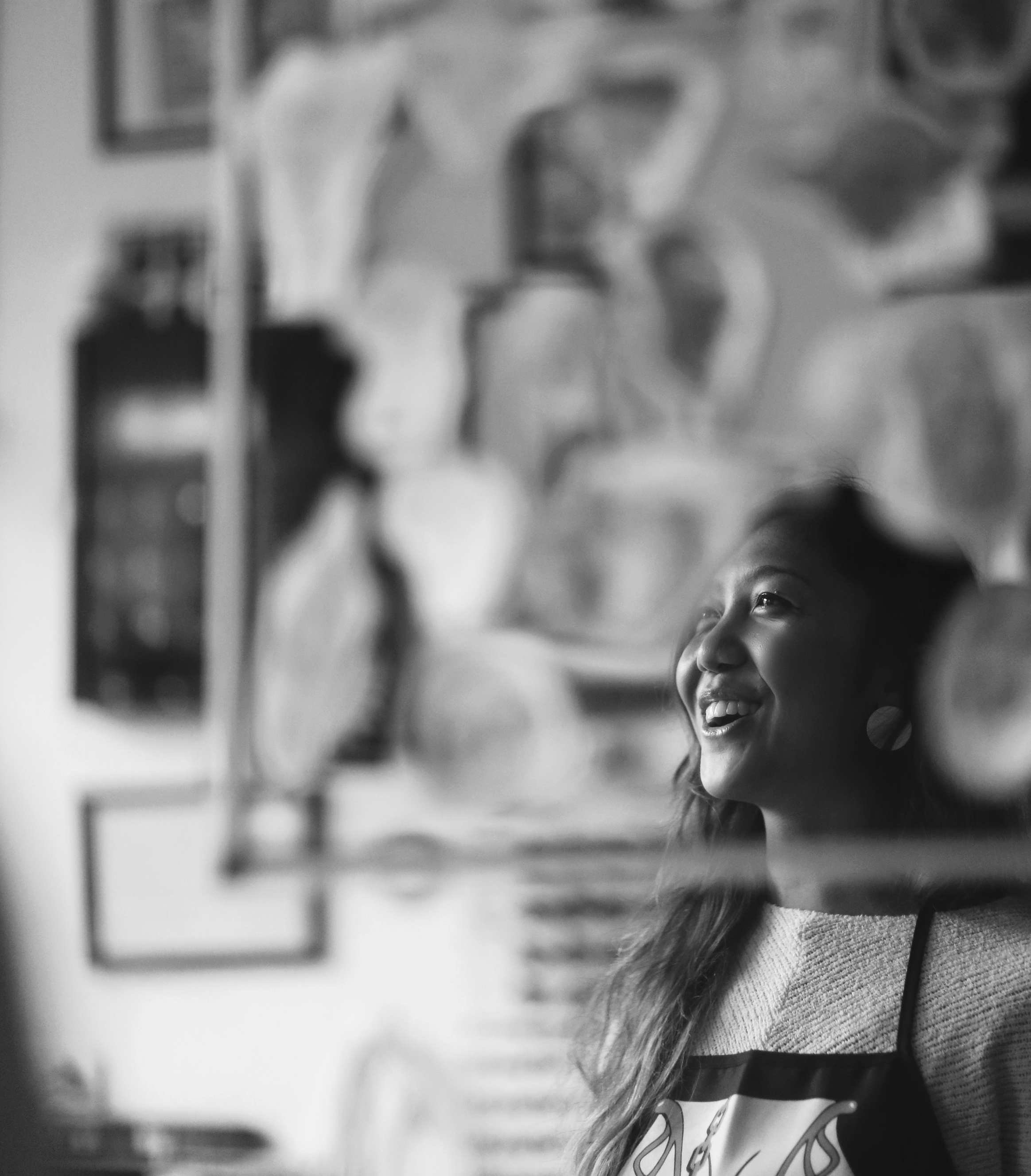 8. Advice for other women? Don't let anything or anyone define you. Believe nothing. Unless, it agrees with you and your own common sense.
9. Knowing what we know now in current political climate, can women be "all that we can be" in today's world? What is the way forward, as you see it for "feminist values"?
As an individual, I believe that we can be whatever we want to be, as long as we make it happen, as long as we do something about it and as long as we let it happen.
10. Where in the world do you feel "tallest" (i.e. where is your happy place)?
At Ninja Ink, in my workstation, tattooing.
11. What extra-curricular activities/hobbies are you most proud of? Why?
I'm into running now. I've done a couple of half marathons these past few years. Hopefully, I get to compete for a full marathon this year. Oh, and also, I design websites. I get to do that when I'm not tattooing.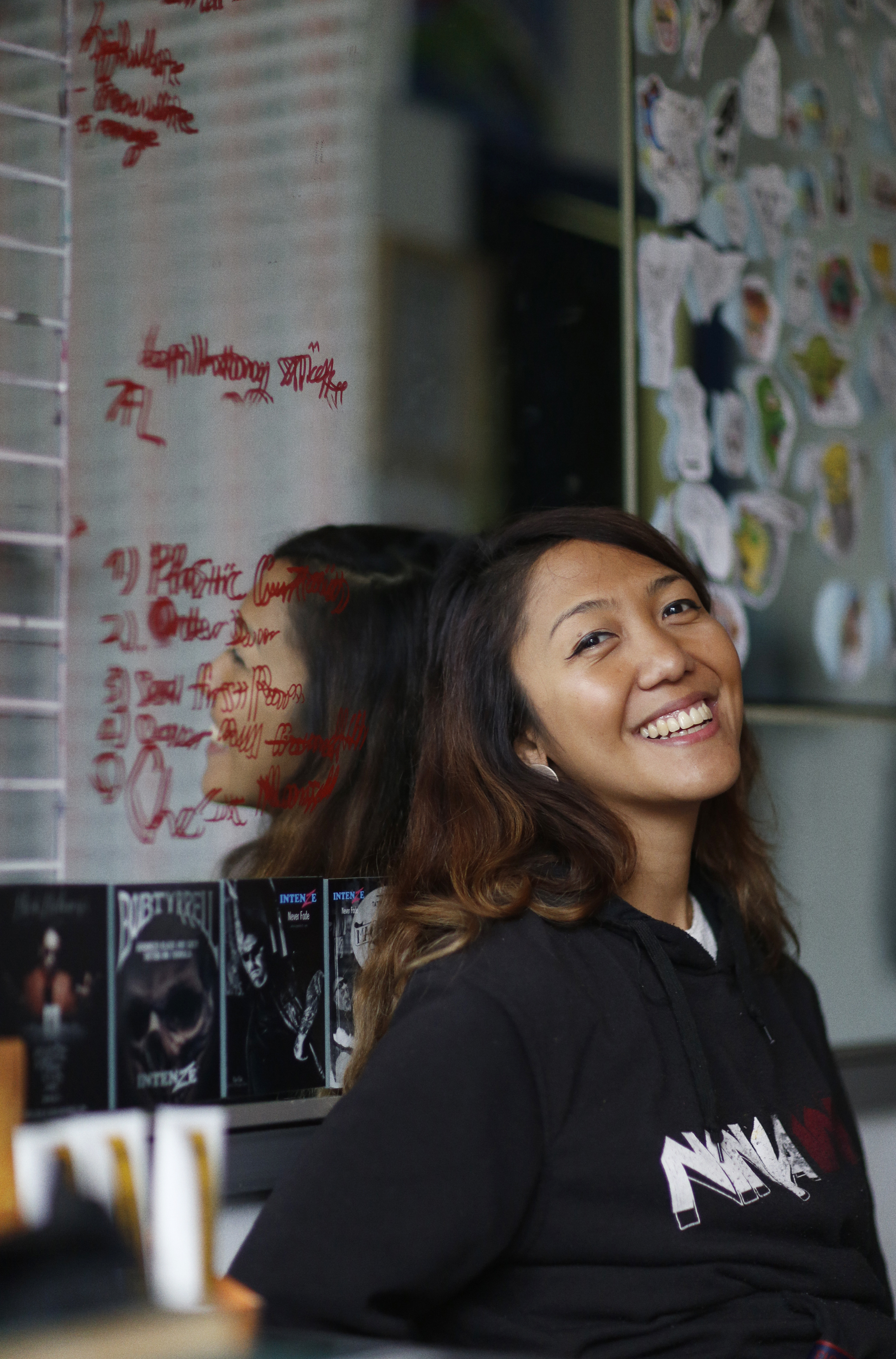 12. Future goals/challenges?
The goal is to keep on going. I want to open a foodie bar, and a daycare center! I will keep you posted on that one!!
13. What fears are you still hoping to overcome?
I would like to see the day wherein Vietnam has a solid, well established regulations on skin art establishments which protect clients, tattoo artists and studios.
14. Anything you'd do differently if you had another go at life? Nope. No regrets, babe.
15. What inspires you? Colors. Light. Beauty. Balance. Darkness.
16. What are you hopeful about? Love. I think people need to love more.
17. What are some ingredients to a good life?
Time and effort. Family and friends. A good cake. And a great cup of coffee.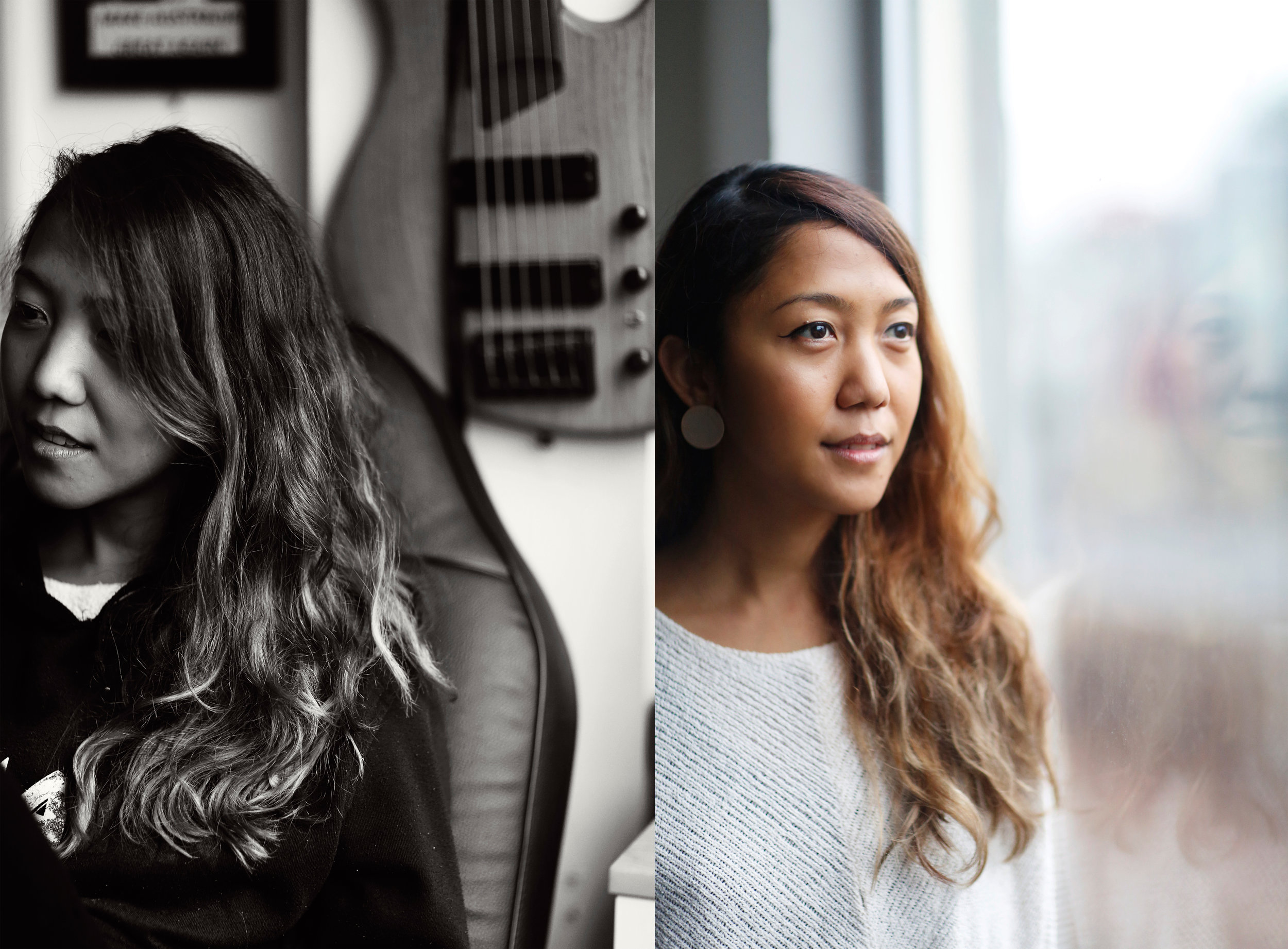 18. What advice would you give your 14-year-old self? You're doing great. Just keep going.
19. What are you reading now? (what books do you gift most and what are your favourite reads?)
I'm re-reading the Batman: Dark Knight Returns. Favourite reads? Sandman series by Neil Gaiman, A Man Called Ove by Frederik Backman and Little Prince byAntoine de Saint-Exupéry.
20. Who is a WOW Woman in your life who inspires you, and why?
My mother. She is the most humble, caring and loving person I know. She will give up everything to make our lives easier and will not expect anything in return. She's an angel. She's my Wow Wonder Woman in real life.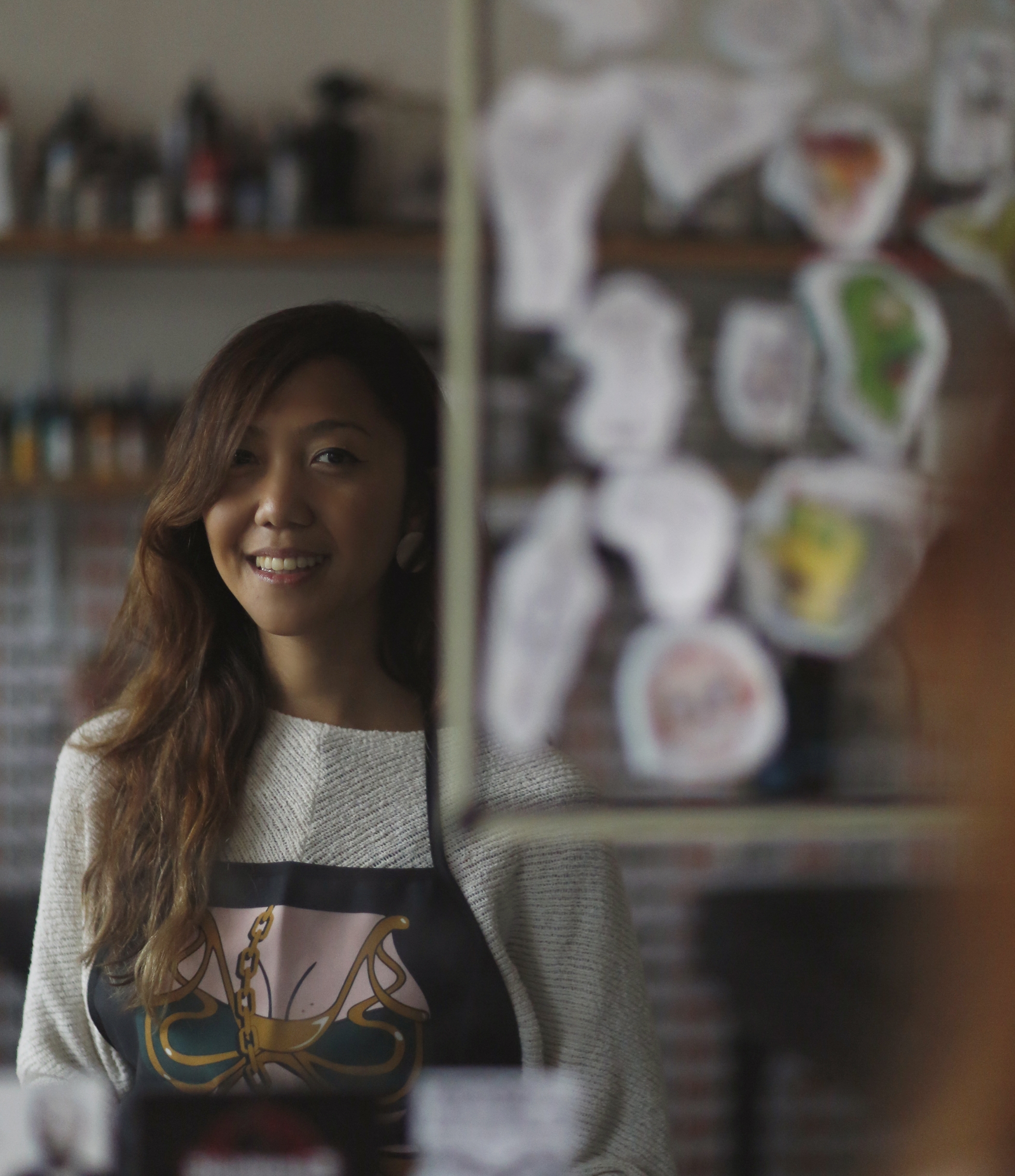 21. Where can others find you/your work (links to websites, blogs, etc.)?
You can find out more about what I do at ninjaink.com or follow me on Instagram @ninininibeltran