Future Nurse Practitioner, USa Air Force Unit Program Coordinator, Endometriosis Warrior, Misawa, Japan
Mallory disarmed and impressed me with the open, direct and honest way of conveying some of the most intimate and unexpected facts about her life story and future ambitions. Throughout the feature, Mallory reiterates that she is a planner and a checklist creator, but after our chat I saw a woman with a generous spirit, who has grown beyond her comfort zone in pursuit of love and commitment, all the way to northern Japan. She took an incredible chance to be with her husband, a leap of faith, and it paid off. Beware! Their "meet cute" and courtship required some of the most jaw-dropping acts of faith and chutzpah I have ever heard of.
Mallory stays busy with coordinating ops for the Air Force unit, and on her spare time teaches ballet to children. She is a pillar of strength, pursuing her personal goals, fully supported by her husband as they navigate the trials and tribulations of the the family planning efforts (in Japan!!). Finally, as the title implies, she is determined to return to her studies when back in the United States. If there was anyone I would bet on on succeeding and fulfilling her ambitions, it would be our new WOW WOMAN, Mallory Sharpe.
1. Name.
Mallory Sharpe.
2. Where is your hometown?
Dalton, Georgia, USA – The Carpet Capital of the World! Yes, that is our one and only claim to fame.
3. What is your profession/career/title/self-label/designation?
Future Nurse Practitioner/Unit Program Coordinator/Dance Instructor/Crud & Fitness Enthusiast/Endometriosis Warrior
--If you have never heard of "Crud," you absolutely MUST search "35 OSS Crud" on YouTube. It is the most fun and unusual game, consisting of running around a giant pool table!
4. What was the journey like to get where you are (in life and career-wise)? What are some accomplishments you're most proud of, and what was the turning point to set you on a current path in life?
Life has definitely been weird. I am, admittedly, a planner. Since I can remember, I've had a multitude of plans (weekly plans, monthly plans, 6 month plans, 5 year plans, heck, pretty much my whole life plan!). I took extra classes and graduated high school at 16. I wanted SO badly to get out of my home town and strike out on my own, so I moved to Atlanta and attended Georgia State University. My initial goal was to become a lawyer, but then I fell in love with the idea of becoming a nurse – a career in helping others.
The plan was Bachelors of Science in Nursing -> Masters of Science in Nursing -> Neonatal Nurse Practitioner by age 24. My plan was going JUST as I had imagined it. Until I "met" my husband. The "met" is in quotations because we didn't actually meet in person until I had already moved 200+ miles to be with him – CRAZY, I know! See, we "met" on Twitter. He was the complete opposite of any guy I had ever dated. Very dry humor, long distance, and MILITARY. But, we hit it off immediately. That is, until a few weeks into conversing when he *casually* told me that he was leaving for a deployment in Afghanistan the next day. He wanted to get rid of me – no need in fostering a relationship when you're about to head to the desert for 6+ months, I guess? But, I wasn't going anywhere.
Fast forward 4 months and we're thinking about the logistics of our relationship when he gets back. Will we commute on the weekends to go on dates and spend time together? (again, the planner in me). That's when he jokingly suggested I just move to Valdosta where he was stationed and would be returning. Well, that joke became a reality. I, the planner of the century, took a leap of absolute faith and moved away from the life I had created for myself in the city, for a man I had never actually met.
He returned from his deployment in September of 2014. He proposed on Christmas Eve of the same year, and we decided to go to the courthouse and get married in January of 2015. It was a WHIRLWIND to say the least. But, life was still going as planned in every other aspect. That is until, about a month later, when we got orders to JAPAN! I was nervous/anxious/excited/all of the emotions! But, I think the overwhelming emotion was a loss of control. Prior to this, I had made a life of order. Everything in its place, everything in its time. Now, someone was telling me to move across the world, away from all of my plans, to be with the man I love.
I had to put school on hold. I had to leave the close proximity of my family and friends. And I had to leave my plans. It was a huge adjustment, and it was just the two of us. But, in all honesty, I think those orders were the best thing that could have happened to my husband and I. Moving here, having to navigate all of this with just us two has brought us closer than I could have imagined. I think this is what I'm most proud of. That we were able to take a circumstance that could have easily been a negative, and turn it into a positive. On a personal level, I was able to give up a bit of control, and follow a completely different path. It definitely taught me that life throws curve balls, but you just have to adjust your swing.
5. What did you study in school?
Nursing!
6. How is your life different from what you pictured at 20?
At 20, I pictured myself being a single, independent woman living in the city, with a career I love, surrounded by some great girlfriends, and experiencing some awesome adventures and travels. That image was completely changed the moment I met my husband. I was no longer single. I had to learn to NOT be *so* independent – that was a big obstacle in the beginning of our relationship. I was intent on doing everything myself. I had to learn that I was now on a team, and that my teammate was eager to help. It definitely took me a while to allow him to be a partner in everything. I'm also not living in the city that I came to love. My dream career has not yet been realized, and I left all of my girlfriends behind. But, what I got was absolutely worth it.
In the absence of my single independence, I have a best friend who is there to be my sounding board, open arms, and open ears. While I had to put my career on hold, I have found employment (which in and of itself is a blessing) that I love, with some amazing people. I left my girlfriends, but whenever we do see each other, we don't miss a beat. And those adventures and travels? I have them with my absolute best friend.
7. What was your biggest disappointment and plan to overcome it?
Oh, wow. I don't have many "disappointments" in life. If I'm being honest, my biggest "disappointment" would have to be being unable to start a family with my husband. When we first talked marriage, we also talked kids. We both wanted children, and we had a – you guessed it! – plan. We started trying for a baby, and it just wasn't happening. So, I went to the doctor. After an initial diagnoses of PCOS and some ovulation medication, I went seeking second and third opinions.
It actually wasn't until we got to Japan that I received the diagnoses of endometriosis. We were referred off-base to a Japanese fertility clinic, where we underwent multiple rounds of Intrauterine Insemination. That didn't work, so we advanced to In-vitro Fertilization. The clinic was great – extremely helpful, and extremely kind. But, both rounds ended in miscarriage. The first, a single embryo, miscarried naturally. The second two embryos, stopped growing, but were not miscarrying naturally. That pregnancy was terminated by a D&C, which was probably the most emotionally taxing experience I have ever endured. It made me step away from treatment.
I knew I wanted a baby, but I also knew that I needed my sanity. So, we've been on a break for almost a year now, BUT we have been so blessed with a referral to Tripler Medical Facility in Hawaii! We will be going around May of next year, and I am extremely hopeful and optimistic that this will be the one for us!
8. Advice for other women?
That's tough. My all-encompassing advice is trust your gut! Whether it's your career, your love life, whatever, it's called female intuition for a reason. Trust your instincts. But more specifically, I think live your own life. There are so many "manuals" and what-to-do's. Advice is on every corner, from every person that you'll stop to listen to. In the end, it is YOUR life & whether that means you being a single, badass CEO, or a stay-at-home mom, do what makes YOU happy. Sometimes, there is a lot of trial and error leading up to that happiness. But that can often make the happiness so much sweeter.
9. Knowing what we know now in current political climate, can women be "all that we can be" in today's world? What is the way forward, as you see it, for "feminist values"?
Yikes. This is a tough question. I so badly just want to say "YES!" with no hesitation. But, if I'm being honest, I feel like women and minorities are feeling the brunt of today's political climate. What I do know is that we have to continue making our voices heard. While we have obviously taken bounds and leaps from where we started, there is still a way to go. There is no room for sitting back and being comfortable. Those before us fought for our rights to vote, work, and have a voice. I think it's only right to make them proud.
The way forward is just that - we have to continue progressing forward. Even when it feels like we are taking ten steps back. Even when it feels like our voices aren't being heard. Even when it feels like "what's the point?" We have to continue onward.
10. Where in the world do you feel "tallest" (i.e. where is your happy place)?
That would have to be any time I am traveling. I always feel happiest when I am exploring a new country or city, and immersing myself in that travel – experiencing the culture and customs, tasting the food, meeting the people. I think there is something absolutely beautiful about continuously reminding yourself that there are so many different ways of life out there, and so much beauty in each of them.
The world is a great, big place. Staying in your bubble will prevent you from having some truly incredible experiences. My husband and I actually just made a deal that, instead of presents for holidays, we are going to gift each other with travels.
11. What extra-curricular activities/hobbies are you most proud of? Why?
Dance! After work, I teach ballet, jazz, and tap to girls and boys aged two and up. That is absolutely the highlight of my "off" time. Right now, I just finished teaching choreography for our upcoming Nutcracker performance in December. The costumes have arrived, the kids have tried them on, and they are all excited about getting back on stage to perform for their families and friends. I have danced since I could walk, and it feels amazing to be able to pass on something that I absolutely love to a younger generation. Seeing their little faces light up when they walk into my classroom is the highlight of my day. Watching them progress in dance, and gaining an understanding of steps and techniques, and really just becoming confident in their abilities – being able to witness that is just an unimaginable sense of happiness and pride.
12. What do you want to be when you grow up? Future goals/challenges?
A neonatal nurse practitioner. The challenge with that will be jumping back into the curriculum after having a four year hiatus. But, it'll happen!
13. What fears are you still hoping to overcome?
Fear of failure. I don't have many fears. I never really have. But failure has always been a looming possibility for me. I think that comes with my being a perfectionist. Because I expect perfection in everything I do, and anything less is a failure in my own head. That is with anything – big or small. I really have to work on it. There are occasions when I choose not to do something, simply because I don't want it to end in failure. And I don't want that to be a driving force in my life. I want to be at peace with that fact that failure IS a possibility, but its potentiality shouldn't be the determining factor of my choices.
14. Anything you'd do differently, if you had another go at life?
I don't like to think about what I would do differently. Because, sure, there are plenty of things that I could have done differently, but would I have been as happy with the outcome? Would I have still ended up where I am today? Because I like where I am today. I really, truly love the space I am in. And I don't want to change anything that got me here.
On a non-interference basis, there are a few things I would've done differently. I would've been home for my great-grandmother's funeral. I wasn't able to make it since we were overseas, and I really feel like I wasn't there for my mom and my grandmother. I would definitely change that if I could.
15. What inspires you?
This list is endless. The hopeful perspective of children. Man, kids really just "get it" sometimes. Individuals who make it their daily mission to create a better world (Doctors Without Borders, World Wide Fund for Nature, Human Rights Watch, etc.). People who, despite their circumstances or course of life, are still optimistic and caring. People who have every right to be upset and angry with the world, but continue to choose love.
I think that in our current day, there is so much negativity. It's all over the news, all over television. But, if you stop and look around, there are so many inspiring people right around you. Big and small - whether the kind gesture of someone paying it forward at the coffee shop, or saving a kid from a burning building. The intrinsic good of people still exists. And that, to me, is inspirational.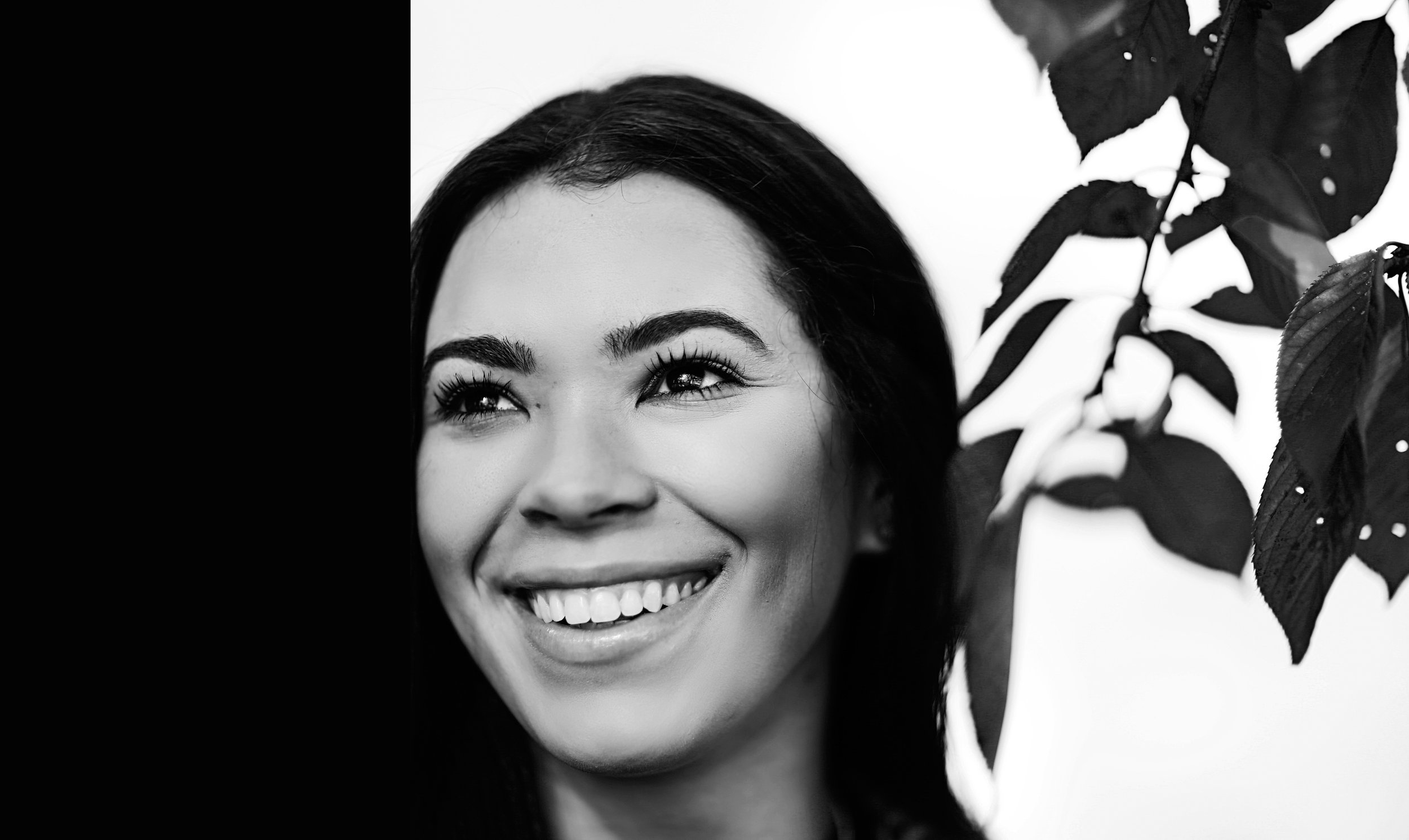 16. What are you hopeful about?
The future. My future. My future family.
17. What are some ingredients to a good life?
Unconditional love (both giving and receiving). Acceptance (both for yourself and others). Forgiveness (again, for yourself and others). True friendship. Laughter. Travel. Open mindedness.
18. What advice would you give your 14-year-old self?
RELAX. I know you want to get out of the house. I know you want to get out of this town. I know you want to do everything on your own and in your own way. The time will come, and it will happen faster than you could ever expect. Enjoy these years – enjoy your friends, and Friday night football games. You are right where you are supposed to be, and everything WILL happen just the way it is supposed to.
19. What are you reading now? (what books do you gift most and what are your favourite reads?)
I just started reading Children of Blood and Bone by Tomi Adeyemi, but my typical favorites are actually collections of poetry. I absolutely love Warsan Shire and Nayyirah Waheed. That's also what I typically gift. But, I also love old books. Think Ovid's Metamorphoses and Aurelius' Meditations. But, I am trying to branch out to newer novels right now, hence my current reading. It is the first on a list of books suggested to me. Next up will be A Place for Us by Fatima Farheen Mirza.
20. Who is a WOW Woman in your world who inspires you and why? Can you nominate three (or more) women you know who perfectly fit WOW WOMAN description?
Kate Marsh Lord – a FIERCE woman living in D.C.. She fights fiercely for the things she believes in, but she also loves fiercely. She actively works daily to support military members and their families by her work with Blue Star Families. She co-owns and operates a small business called "The Rosie Project" whose platform she uses to surprise military spouses with deployed husbands and wives. She is highly active and involved in the community. She is an incredible woman, and the first to bring me in when we arrived in Misawa.
Annie Pennington - one of the funniest individuals you will meet in your lifetime, currently residing at Hill AFB, Utah. Annie was the other half of the welcoming committee in Misawa with Kate. She has an infectious energy, and is always positive and loving. She makes everyone feel included, and she goes out of her way to lift up other women. An absolute treasure!
Malaka Mustafa - She currently lives in Atlanta. We went to school together, and her family was one of the only Muslim families in Dalton. She wore her hijab proudly, and navigated gracefully through the woes of being a minority in a small, southern town. She is now a Physician's Assistant, and still just as kind and loving with her patients as her friends. She uses her social media to promote other women, and shines a light on the experiences of Muslims in America, even in a setting such as healthcare. She is the epitome of a WOW woman!
21. Where can others find you/your work (links to websites, blogs, etc.)?
I have greatly turned down my online engagement in the last few years. But, I am still on Facebook and Instagram (by my name) and Misawa School of Dance on Facebook.