Nurse, Care Giver, Volunteer, Goldthwaite, Texas
Sue is a ball of energy, emitting light that touches just about everyone in her community. Living in a small town in Central Texas, she also have been known to jump on a plane to Guatemala and assist with corrective eye surgeries in poor communities outside Guatemala City. She helps with what she can by being present for her family first and foremost but also for those less fortunate and unable to care for themselves. Coming from a large family, and being thrust into a role of a caregiver at a tender age of seven, it's no wonder Sue excelled as a nurse, a move that most probably made her physician father proud. After settling down two hours west of Austin, Sue raised a close-knit family, always supporting her children's dreams, and now spreading grandmotherly love to her grand kids. She is so loved by the little ones that one of her granddaughters established a tradition called "Tea with Mimi" where over Skype, they have tea, catch up about their days and bid adieu, across 6,000 miles between Texas and Japan. This quiet, humble woman will modestly shoo away any compliments, but if you get to know her, you're better for it, for the love you feel is unconditional.
Please enjoy the latest WOW Woman feature all the way from Hill Country, USA - Goldthwaite, Texas.
1. Name.
The name on my birth certificate is Carolyn Sue Childress, but depending on the context I respond to a few other names as well. My grandchildren like to call me Mimi and the children at our church call me Mrs. Suffie, all of which make me smile.
2. Where is your hometown?
I live about one hundred miles northwest of Austin, TX in a small town with a population of 1,800 called Goldthwaite. I spent my childhood there, married my high school sweetheart, raised three children, and it is still my favorite place to be.
3. What is your profession/career/title/self- label/designation?
Like a lot of women, what I have considered my career title has changed during the different phases of my life. I will start at the beginning. My father was a doctor in a small town in northwest Texas. He built a hospital and a practice that we all grew up working in and helping build from the ground up. I started in the 7th grade as a nurse's aid and I remember my salary was 50 cents an hour. In college I graduated as a registered nurse and did everything from help deliver babies, to treat patients that came into ER, and everything in between. I was especially proud to work as a nurse in Intensive and Coronary care in Austin where I tested students for the state that wanted to be certified for nurse's aids. Eventually I taught Coronary care to the other nurses as well.
When my first son was born I made the decision to work part time for a while and when I had my second child I made the decision to stay home and be with my children when they were young. When my kids got older, I decided to go back to work and was school nurse at a nearby university and for a time as a director of nurses at a nursing home. I also worked as an administrator in a nearby hospital for several years and managed an office and storage facility. Now I am officially retired and consider myself a full-time grandmother.
4. What was the journey like to get where you are (in life and career wise)? What are some accomplishments you're most proud of?
I have always felt a person should always try to give back when they can, whether it is dedicating time or donating money. Some of my most rewarding accomplishments have been outside the workplace. When my children were young I helped create a youth choir program that was an after school activity that everyone could participate in. I was the girl/boy scout organizer, youth group leader, and more recently have created a program for senior citizens to meet once a week to socialize (over dominoes and canasta!) and have a home cooked meal. A few of us regularly visit local nursing homes and talk with all the residents and bring them a bit of candy to cheer them up. It is a simple act of service that makes everyone involved feel a bit better. For the last few years I have done a volunteer trip to Guatemala and helped a group of doctor's perform corrective eye surgery which brings me full circle back to using nursing skills.
An area of service that has perhaps been the hardest but I am proud none the less, is to have been able to use my nursing skills to care for the three men I have been closest to in my life.
In the last five years, I have helped provide end-of-life care to my father, my husband, and my brother. As their health diminished, all three were able to be comfortably at home. It is a gift that I could help provide with the help of my nursing degree and years of experience.
5. What did you study in school?
I received a bachelor of science and graduated from nursing school at the University of Texas.
6. How is your life different from what you pictured at 20?
If I try to picture how I saw my life when I was 20, I would say the 'broad brushes' were about what I imagined. I always wanted a close-knit family and to do work that I felt was valuable and rewarding and I have been fortunate to have both.
7. What have been some of the hardest challenges thus far in life?
One of the events that shaped my life happened when I was seven years old. My mother passed away and I was forced to grow up quickly as I was the oldest of the four children. A few years later, my father remarried and his wife also had four young children. So our family now had eight children and as the oldest I felt I had a lot of responsibility to take care of everyone.
More recently, it has been difficult to lose my husband right as we have reached retirement age. God doesn't always have the same plan that we do.
8. Advice for other women?
If you do have children, really enjoy the time you do have with them. The time goes all too fast and you have to soak it up while you can. It is really important too that you teach your children to have the values and be good citizens of the world.
9. Knowing what we know now in current political climate, can women be "all that we can be" in today's world? What is the way forward, as you see it for "feminist values"?
Compared to the 1950's or 1960's, I feel that it is more 'accepted' today that women can do and be all that they want to be in their career. This is a wonderful thing, but with more choices I think it only becomes harder to know what will bring true fulfillment and happiness. For myself, it was a conscience choice to spend the early years of my children's life at home and that has felt like the right decision for myself. I know not everyone has that choice as well. I hope that society appreciates and values these roles for women as much as accomplishments in the career world.
10. Where in the world do you feel "tallest" (i.e. where is your happy place)?
With my children or grandchildren anywhere they want to be! I also love when children that I worked with in our youth choir (or boy/girl scout groups) come back and say I had a positive influence on their life.
If I had to pick one specific geographic location on earth, it would be at home, on the lake where I feed hummingbirds and work in the yard.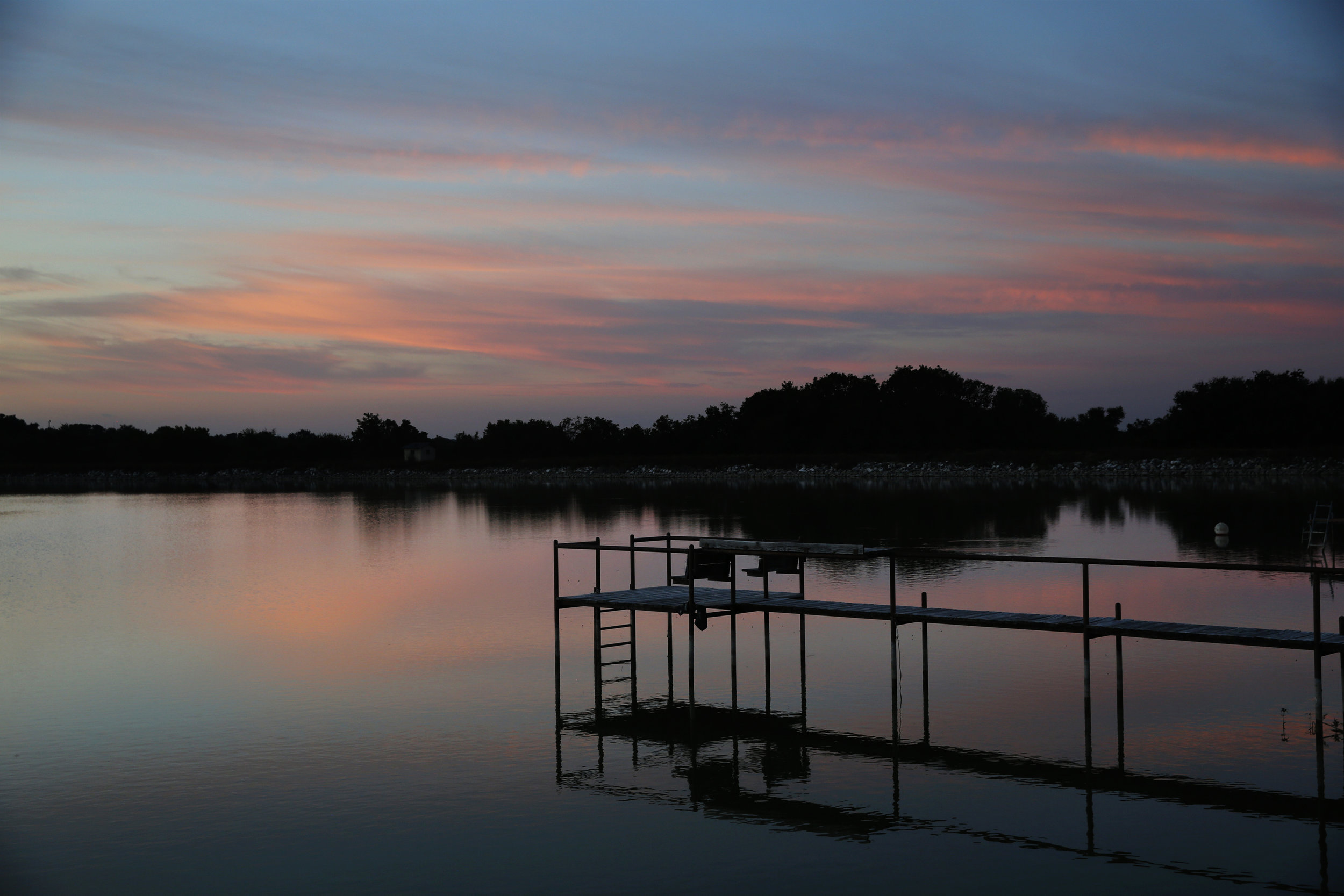 11. What extra-curricular activities/hobbies are you most proud of? Why?
I have tried to pick up and try a new hobby every year, whether its tennis, crocheting, bird-watching or canasta.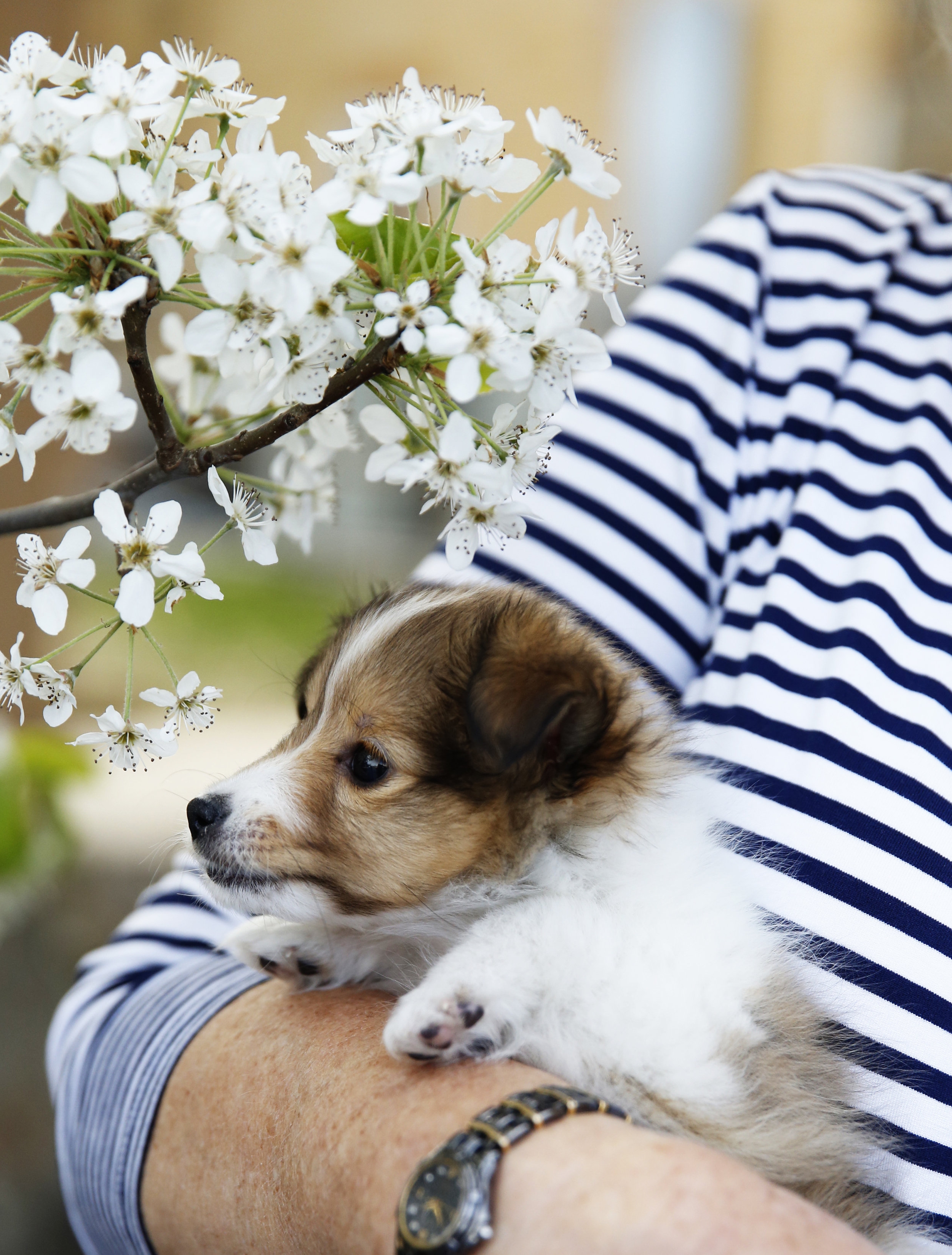 This year I purchased a feisty little sheltie puppy so the new hobby will be dog training.
12. What do you want to be when you grow up? Future goals?
I want to stay physically able to do the things I love and keep up with my kids and grandkids for many years to come.
13. What fears are you still hoping to overcome?
I had always been afraid to travel internationally by myself and after my husband died I decided I was just going to have to get over it. So my first trip was on a volunteer trip to Guatemala, which I had mentioned earlier. Despite my concerns, I survived and discovered I could do it. Since then I have traveled by myself to Thailand, Japan, and Hong Kong and that is just in the last year. It is a good reminder that is never too late to get out of our comfort zone.
14. Anything you'd do differently if you had another go at life?
If there were some way that I could brainwash my children to live closer, I would certainly try! Since that may not be possible, I would like to have another chance to learn and improve upon my ability to play the piano and violin. I took lessons for a while when I was younger and wish I would have continued to practice these instruments.
15. Who is a wow woman and who inspires you?
Locally, there are many women who have been positive role models to me throughout my life. In fact, almost too many to name. If I am forced to pick names, the first two that immediately come to mind are Hazel McCoy and Mrs. Bruce. These are women that were true leaders and taught me that it can be done with kindness and grace.
Through my volunteer work in Guatemala I also met some incredible professionals who spend their life away from their home country, doing amazing work year-round.
16. What are you hopeful about?
Watching my children and grandchildren grow up and become the next generation to share my values and develop in life.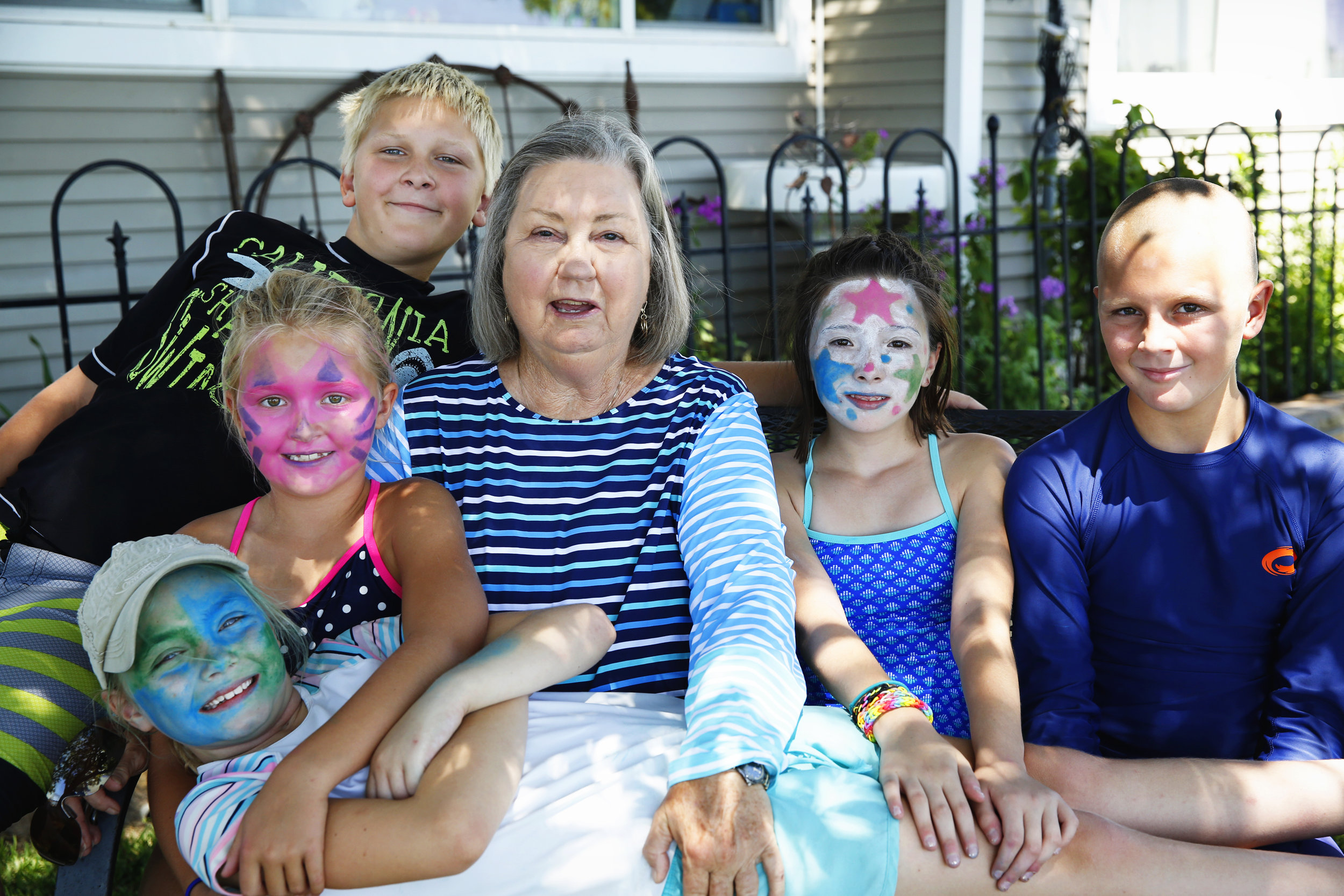 17. What are some ingredients to a good life?
Having faith, love for your partner and family, hope for the future, and helping others have a better life. I also believe involvement in the church is a very important part of having a good life.
18. What advice would you give your 14-year old self?
Eat more vegetables! Seriously, I would say try to slow down and enjoy the moment. I would take more photos along the way and try to write down the memories so you can relive them the rest of your life. I truly believe God has a plan for you and he will help you achieve that plan.
19. What are you reading now? (what books do you gift most and what are your favorite reads?)
I am currently reading the Outlander Series, and a book by my great-grandfather called the Potter's Vessel. My great-grandfather helped start the Nazarene church and is a great writer so I am enjoying learning more about his life. If I had to pick a favorite fictional book, it would probably be Lonesome Dove. I continue to read a daily devotional that helps me to start my day in the right direction.