mental Health Advocate, Peacemaker, Organizer, Children champion, Dallas Fort Worth, Texas.
Ms. Sheri Mills seems to have lived 100 lives, and she excelled at each one. Every person we have in common loves her deeply, respects her and sings her praises: "Sheri is competent', 'she is an angel", "I really respect Sheri's opinion'", "she is tough but inclusive, so everyone seems to be the decision-maker", "school is better off because Sheri is on the board".
"To describe my mother would be to write about a hurricane in its perfect power", wrote Maya Angelou. Sheri's family let her know in a beautiful collage just how they feel about her perfect power: 49 Reasons You're the Best Mom Ever.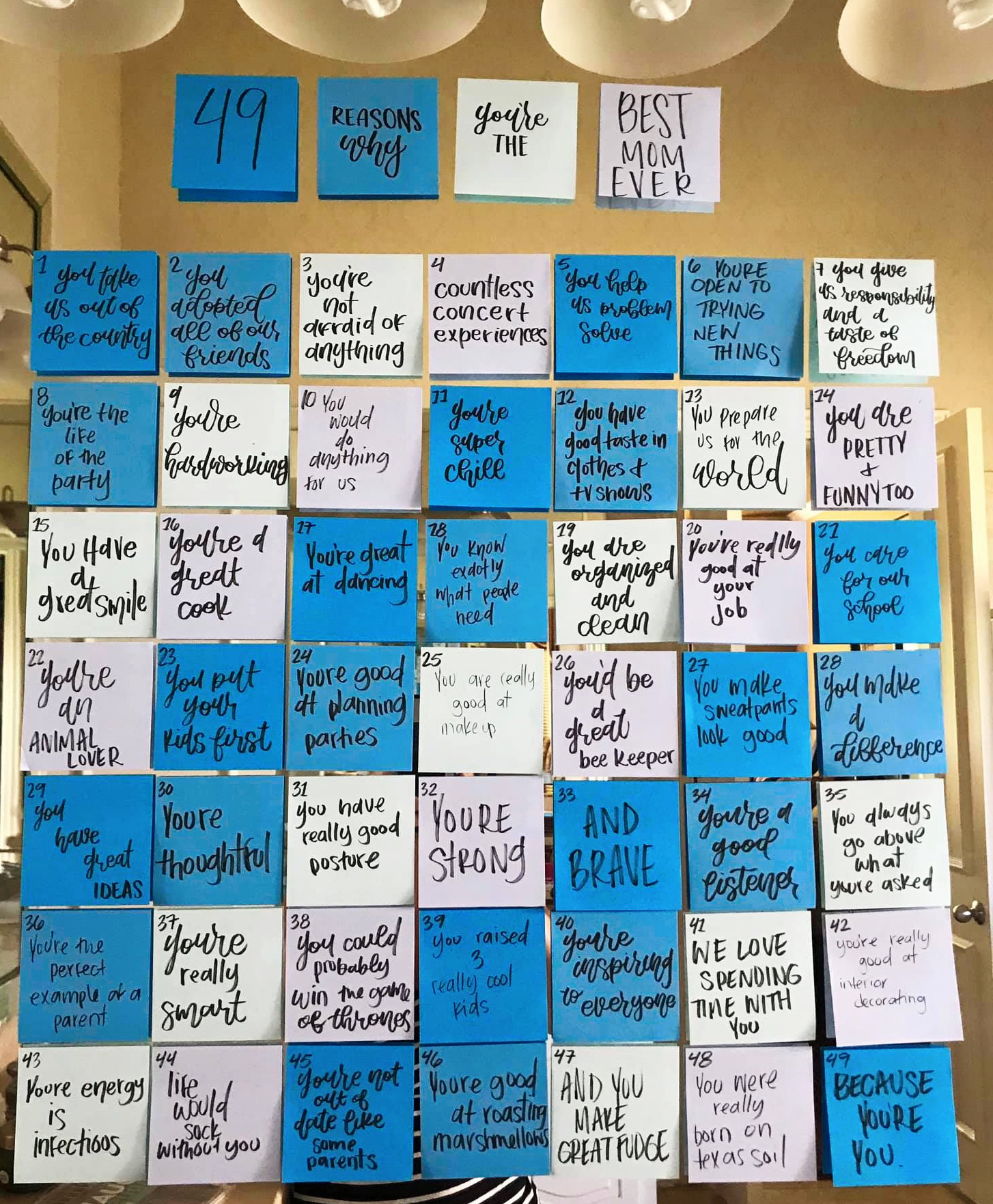 1. Name.
Sheri Mills.
2. Where is your hometown?
Southlake, Texas.
3. What is your profession/career/title/self-label/designation?
Vice President of Neuroscience Education Institute and the President of the Board of Trustees for Southlake Carroll Independent School District.
4. What was the journey like to get where you are (in life and career-wise)? What are some accomplishments you're most proud of, and what was the turning point to set you on a current path in life?
A huge turning point for me occurred in my career weeks after I had just had my first child, Alli. Two women I worked with basically stole the business unit where we all worked and created a competitive company. Though they had planned their departure for months, to me, it all happened in 24 hours and it was on my birthday. That night I stayed up all night and wrote out a detailed course for my corporation to follow, which included a lawsuit against the two women. They followed everything I suggested and it was a pivotal point in my career and I ended up running the business unit. While I still believe, 17 years later, that these two women were unethical in their plan to undermine our original company, I understand why they did it: they wanted to be business owners, and they wanted to make more money than the company was paying them. Oddly enough, their departure ultimately gave me all the opportunities I have today. With my newborn, I chose to work 100-hour weeks in order to rebuild the business unit and it gave me a skill set that I didn't realize I had.
I tell this to my girls today, and to other students in our school district: opportunity doesn't arrive neatly packaged up, you have to find it in the chaos.
5. What did you study in school?
Journalism.
6. How is your life different from what you pictured at 20?
I first need to go back to the 17-year-old me because as I graduated high school I was certain I would be a television reporter. I wrote for my high school paper, and really believed that reporting was my future. I followed by dream too, and at 18 secured a job at KLTV in Tyler, Texas as a TelePrompTer Operator. The job hours were from 3 AM to 8 AM Monday to Friday. I got this job only because my good friend Kyle Lovelady's father, Bob Lovelady, was the Vice President of the TV Station. It really was about who I knew more than what I knew. But I was determined to make the best of this opportunity and make them proud. No matter how much beer I drank my Freshman year in college, I was never late to my 3 AM shift. Never!
I spent all my free time at the TV station, and would write for free in the Newsroom any chance I got.
Turns out, when you work for free you get a lot of opportunities.
So one day an opportunity I had been wishing for my whole life presented itself. The 5 PM Producer resigned and there was no one to fill the shoes. As a result my first boss, Scott Finley, who let me work in the newsroom for free believed in me and offered me the job. That's how I became the 5 PM Producer by the time I was 19.
I quit college to take this job, never looking back. During my five years in broadcast news, I worked for KLTV (Tyler, Texas), KTRE (Lufkin, Texas), and WLBT (Jackson, Mississippi). To this day it makes me smile when I remember these jobs and the thousands of hours I worked at these stations.
Fast forward to 1993, my boss from KLTV called me with a job offer to produce a TV show. Since I knew and trusted my boss, I accepted immediately. He called it "cycling" (well at least that's what I heard). I envisioned working at the Discovery Channel and producing a TV show about Tour de France. Turns out, what he REALLY said was, "psychLINK", a TV show designed to teach psychiatrists about the drugs that treat mental illness. Boy, was I in for a shock and awakening.
Having moved from Mississippi to Dallas to take this job, I figured I just better do it until something else comes along. The host was Dr. Bill Glazer, a Professor of Psychiatry from Harvard University and I quickly realized that he was not going to be satisfied with me producing his show until I understood the science behind it. He was a true teacher, and mentored me into an advocate for the importance of studying and prioritizing mental health - our emotional, psychological, and social well-being..
The brain is a complicated thing and since my time working with some of the most brilliant minds in the psychiatry field I am optimistic for the future and think we are in good hands. These physicians and nurse practitioners genuinely want to make patients live better lives. Long story short, I'm so thankful that I mistakenly took the job in the field of medicine focused specifically on the mind, aiming to study, prevent, and treat mental disorders.
7. Was there a time when life knocked you down or out and how did you get back up on your feet?
I was fired in 2010. It totally crushed me. I have always been a hard worker, and being fired shook up my confidence. Logically, looking back, I realize that being fired wasn't necessarily because I was a poor employee, the person who fired me had a lot to gain in having me gone, but it is near impossible not to think the problem is your fault.
My husband Mike helped me get back on my feet. We immediately took a vacation for a few days, just to let me cry and think, and then I just started looking for my next job. It got easier day by day. Years later this one doesn't even hurt.
8. Advice for other women?
Take the opportunity, use people for connections, take advantage of the situation in front of you, BUT also do the work.
9. Knowing what we know now in current political climate, can women be "all that we can be" in today's world? What is the way forward, as you see it, for "feminist values"?
I think the world is entering the Age of the Woman, as a mom, it is exciting to have two daughters. I think there is so much opportunity for women today. I've been fortunate in my life and never hit the glass ceiling that so many people discuss. I've always seen opportunity that was something that was equally mine- so I just grabbed the chances in front of me and held on.
10. Where in the world do you feel "tallest" (i.e. where is your happy place)?
My happy place is in an airplane. I have this whole routine when I travel, and it's like I put my worries and troubles on the tray as I scan through security, and then I forget to pick them up when I grab my shoes and bag.
When I travel alone, even though I'm surrounded by people, I have time for just me. I can reflect on where I've been or I can think about where I'm going. I've always found comfort in the airplane.
11. What extra-curricular activities/hobbies are you most proud of? Why?
I'm most proud of my time volunteering on the school board for the public school system where we live. I never imaged that education would be such a passion of mine, so when I decided to give back to the community, this was the opportunity that presented itself. I think I do a good job here because I keep an open mind.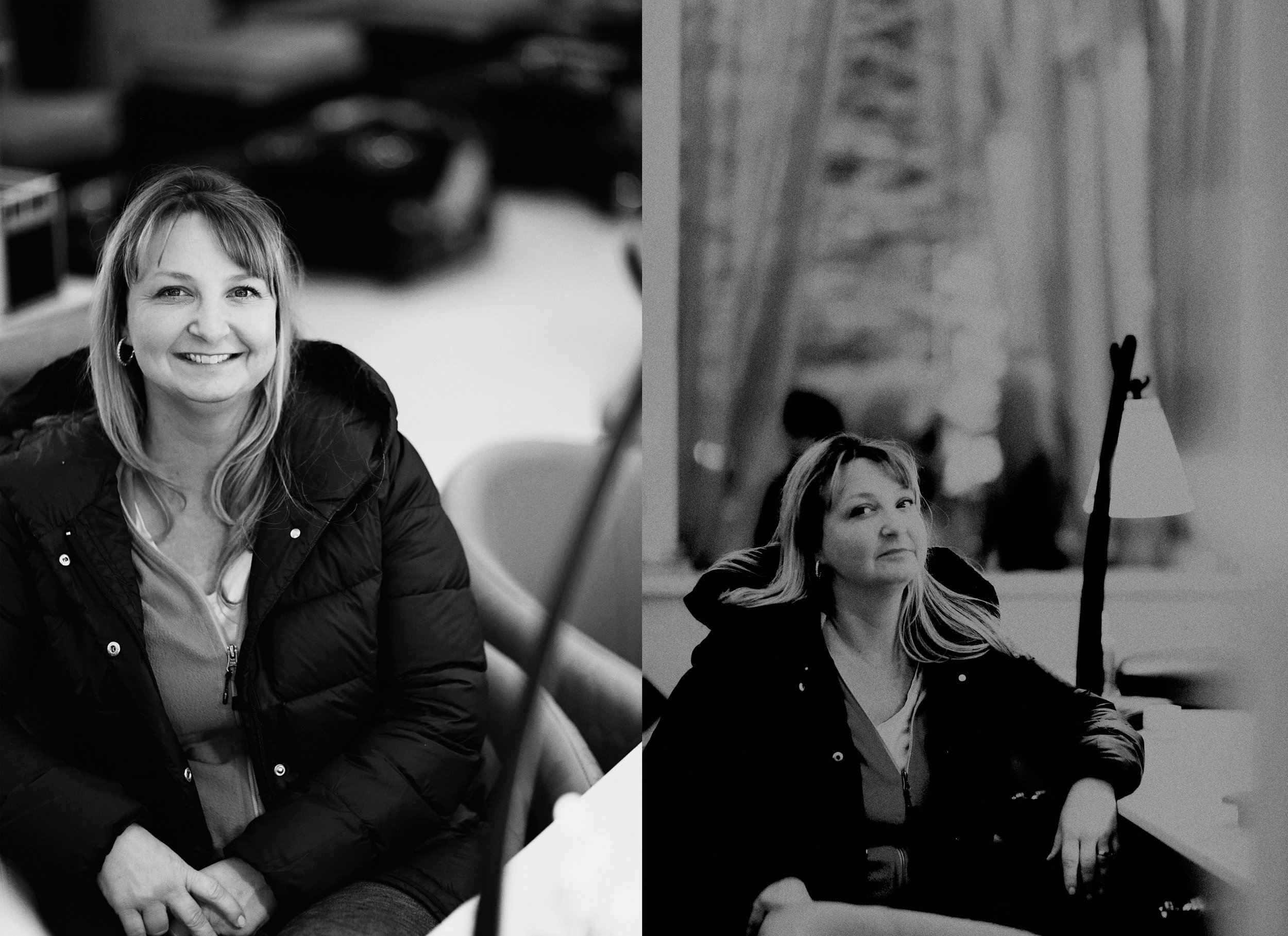 12. What do you want to be when you grow up?
Future goals/challenges? Gosh, this one makes me think. I turned 49 this summer, which means I have one year to plan for my milestone birthday. I'm in a different phase of my life and while I absolutely love my career, I think I can finally see an end.
My challenge today is what to do next. I truly don't know yet. I hope it involves travel, as I still have so many places in the world that I still want to visit and experience.
13. What fears are you still hoping to overcome?
I worry too much. I worry about my kids, I worry about my husband, I worry about things that I have zero reason to be worried about. I work on this daily, but I have a lot to overcome.
14. Anything you'd do differently, if you had another go at life?
This is a tricky one for me, because the short answer is that I would have finished my degree. However, at the same time, I think that had I stayed in college, my path would be drastically different and I actually like the road that I'm on. So, while I wish I had the piece of paper from a college to display on my wall, I'm not sure I would do it differently.
15. What inspires you?
Mentors. Other people who are positive. I've been fortunate to have a few. One was a high school teacher, one was my News Director, and one was a Professor of Psychiatry at Harvard. They all genuinely wanted what was best for me. I aspire to be that for other people.
16. What are you hopeful about?
I'm hopeful about people. I think for the most part people are good- all over the world.
17. What are some ingredients to a good life?
Keeping in touch with people you really care about. Technology has made this so much easier in our life time. It is actually possible to send a short text message across the world and make a good friend smile or laugh. These are real human connections that are vital to a happy life.
18. List (at least) three things you love about yourself.
I love that I am a good mom. I don't know that my younger self thought I would be.

I love that I have an open mind, and that I'm not afraid to change it.

I love that I have the confidence to live alone, travel alone or be alone. I believe I am better with my husband, children, friends and family because I am capable of independence.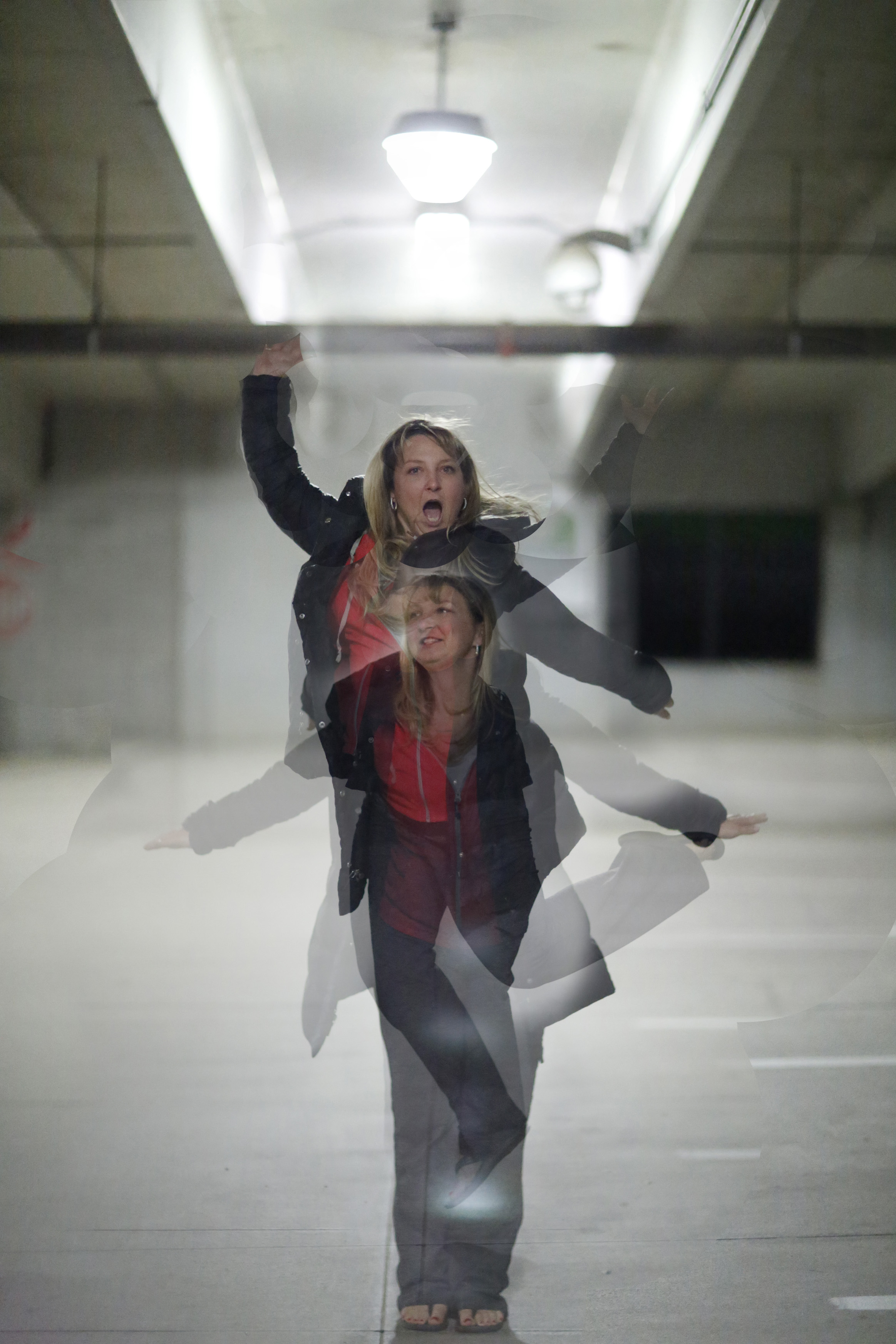 19. What advice would you give your 14-year-old self?
Wear the bikini more often. You look great.
20. What are you reading now? (what books do you gift most and what are your favourite reads?)
Gosh I'm negligent here. I'm a news junkie- but I do it all with podcasts these days. I love NPR and ABC News, especially the Start Here podcast.
21. Who is a WOW Woman in your world who inspires you and why? Can you nominate three (or more) women you know who perfectly fit WOW WOMAN description? What would you tell them if you had an opportunity, of why you admire them?
Rona Hu (pronounced who)- she is a Professor of Psychiatry at Stanford University and treats really complicated patients with tragic mental illnesses. She really focuses on suicide prevention and people who have suicidal tendencies. She served as a consultant for the teen series 13 Reasons Why, a show that deals with suicide. Her stories about consulting for them are amazing. I believe she really made a difference, helped with honest storytelling and helped the show avoid glamorization of suicide.
If you're thinking about suicide, are worried about a friend or loved one, or would like emotional support, the Lifeline network is available 24/7 across the United States. The Lifeline is available for everyone, is free, and confidential. There is a live chat option as well as the numbers to call:
National Suicide Prevention Lifeline: 1-800-273-8255
Nacional de Prevención del Suicidio: 1-888-628-9454
Options For Deaf + Hard of Hearing: 1-800-799-4889
Veterans Crisis Line: 1-800-273-8255 OR Text 838255; or CHAT WITH VCL
Disaster Distress Helpline 1-800-985-5990 OR Text TalkWithUs to 66746
22. Where can others find you/your work (links to websites, blogs, etc.)?