Scholar, Dreamer, Doer, Author, Creative Genius, New York City
Ozioma is a whirlwind of activity. This is not an exaggeration. This woman is between two countries, juggles interviewing, studying, consulting, empowering - this is all before 1 pm (when I met her). I have done some research on Ozioma's life and her project list is endless and awe-inspiring. I don't know where to begin! Why not start with the time she tried to revive a small town community in upstate New York, or presented at the TEDx in Brooklyn, she has two masters, lives in Lisbon where she is completing a PhD, Columbia University counted her as one of the faculty, she is a consultant in strategic brand development and has helped folks to get their lives back on track through motivational coaching. Most importantly, she is a down to earth person, hails from a strong female-led household, and has always striven to succeed. She is a nurturer and a leader. "The world needs dreamers and the world needs doers, but above all the world needs dreamers that do." Her take on the questions really made me stop and think. Read on.
1. Name
Ozioma Egwuonwu. I am also known as Ozioma of BurnBright.
2. Where is your hometown?
I was born in the North of Nigeria in a place called Kano, but my people are Igbo and hail from Anambra State in the south of Nigeria. My father became a diplomat not long after I was born, and our first diplomatic assignment was New York City. After he left the diplomacy, we decided to remain in America. I have lived most of my life in different parts of NY, and briefly in the Detroit Metro area. I currently reside between the Hudson Valley region of NY and Lisbon, Portugal.
3. What is your profession/career/title/self-label/designation?
I am a bestselling author, educator, and entrepreneur. I am also an international speaker and business/brand development strategist. I am the founder of BurnBright International, a global consultancy that specializes in trasformative solutions that help individuals, businesses, and communities achieve their desired results and activate their highest potential.
4. What was the journey like to get where you are (in life and career wise)? What are some accomplishments you're most proud of?
My journey, like any other, has been filled with its fair share of trials, but considerably more triumphs. When I was 13, my father basically abandoned the family to pursue his own purposes, leaving my mother to become a single parent raising 5 kids in an American system she knew nothing about. Despite it all, she created the best life she could for her children.
Perhaps because I felt that my father had not "chosen me," I spent a great deal of my early life waiting to be validated and waiting to be chosen by others ...in school...with boys...with friends, etc. I guess you could say I grew up feeling unwanted. Overtime, this feeling became so painful, that I had to stop waiting to be chosen and began choosing myself. Once I began choosing me, I became the heroine in my own life story and that's when life started to get really interesting.
My first job out of school was working at Sundance Filmmaker's Lab as a Boom Operator, then I secured an internship with Department of Film as a production assistant on music videos. I went on to become an assistant producer in independent film, and then eventually a full producer at an advertising agency, Saatchi & Saatchi. While at Saatchi, I switched careers and became a strategic planner and rose through the ranks at various agencies. I became a VP of Strategy at 26 and by 28, I was the head of my own strategic division.
On a parallel path, outside of corporate walls, I was at the same time developing my own transformational coaching practice, methodology and philosophy called BurnBright.
I was very satisfied with having my own business on the side, working as a VP of Insight and Innovation at a Madison Avenue agency. I was also serving as a faculty member at Columbia university, teaching a Masters-level course called Developing and Implementing Ideas. In 2010, something inside me began to shift. I knew that the time would come when I would have to leave corporate world and try to make the unique difference that only I could make. I did not want to die not knowing what it felt like to follow my heart, pursue my passions and play a bigger game. I believe that I understood at some level that the biggest gift that I could give the world was to support the creation of a better, brighter and more brilliant world. I wanted to give myself that opportunity!
The feeling of knowing the day would come remained with me for two years, and then while on a business retreat, I read a quote by Sara Ban Breathnach that shook me at the very core of my being. "The world needs dreamers and the world needs doers, but above all the world needs dreamers that do." I was inspired by what I saw in the words to create a day called "The International Day for Dreamers... a global day celebrated on Sept 25th around the world that would eventually became known as World Dream Day.
I would say that the creation of World Dream Day has been one of the most significant accomplishments and commitments of my life. Every year, I develop a theme and transformational strategy with the aim of supporting positive progress around the world. Individuals, businesses and communities use the strategy to create positive change. It has been an amazing experience to watch this day become part of the global tradition as if it always existed. Even Disney launched a release of the movie the BFG on World Dream Day. How cool is that!?! Since World Dream Day was created, I have launched a number of Dream Inspired experiences and interventions, including the creation of a transformational community center called the Newburgh Dream Center, and our Non-Profit, Global Dreams Rising.
I am also proud of having played a role during key moments in history that mattered to me; when the 300 Nigerian girls were kidnapped, I became one of the lead voices raising awareness and rallying support on behalf of the Chibok Girls. During that time it was an honor to support the women and girls of my homeland. I am also proud of having played a role in the some of the ground work that contributed to the creation of the Sustainable Development Goals at the United Nations and moderating a high level commission panel on Global Citizenship and Education on behalf of UN Department of pubic information UN DPI.
I am also proud of having become a successful international speaker that has had the privilege of positively impacting and contributing to many people's lives around the world.
My evolution began with the realization that I had to shift my internal story of feeling unwanted if my life was going to change; the desire for personal transformation grew into a desire to help create new stories of possibility in the world. I am proud of this growing legacy of impact .
5. What did you study in school?
I received two Bachelors degrees, one in English and the other in Communications and Rhetoric. I also received two Masters Degrees, in English Studies and in Media Studies. I am currently enrolled in a PhD program as a Candidate in Management, Specializing in Strategy and Entrepreneurship.
6. How is your life different from what you pictured at 20?
I have to come clean! I truly thought my life would be a lot less interesting than it has been. I seriously grew up thinking I would be a librarian with a stain on my shirt. I never dreamed of traveling the world making a difference. At twenty, I remember not having a very grand vision.
I just wanted to do well in school and be someone that my mom would approve of. I really thought that I would live a "predictably successful life," if that makes any sense. I guess you could say that my dreams were tame and typical. I wanted to be successful... I knew that... and I wanted to "do good," but living life as a contribution to the world never crossed my mind.
7. What was your biggest disappointment and plan to overcome it?
A big disappointment in my life was the passing of my mother. It really shook the foundation of my life and changed it forever. My mother was my best friend. She was my biggest supporter. She was also an active ally in my life. When she was diagnosed with stage 4 cancer, I lost the will and the desire to live past her passing. I realized that I had to find and develop a way to step into a new vision for my life at a time when to do. The internal transformational process that I used to heal from my mother's transition, I now use with many others to help them find light in the darkest times. On many occasions I am called upon to support and counsel people who are either battling the loss of a parent or feel as if they cannot access or see a way forward.
Igniting hope is very important to me. I believe that those of us who understand the importance and the power of hope must help others to see it as well, because it is the presence of hope that can help support the activation of new possibilities and help humanity reach its full potential.
The ability to help people awaken hope in the darkest of times is one of the gift's that came with the death of my mother Beatrice. When she passed, I had to find a way to reignite hope in my life. I write about it in my book, The Masterplan Method. In it, I document the process I used to turn pain into possibility.
8. Advice for other women?
My advice to women is to truly get to know and love yourself, as deeply and as fully as you can, and to bring love to as many parts of yourself as possible. Especially the parts of yourself that you find really hard to embrace.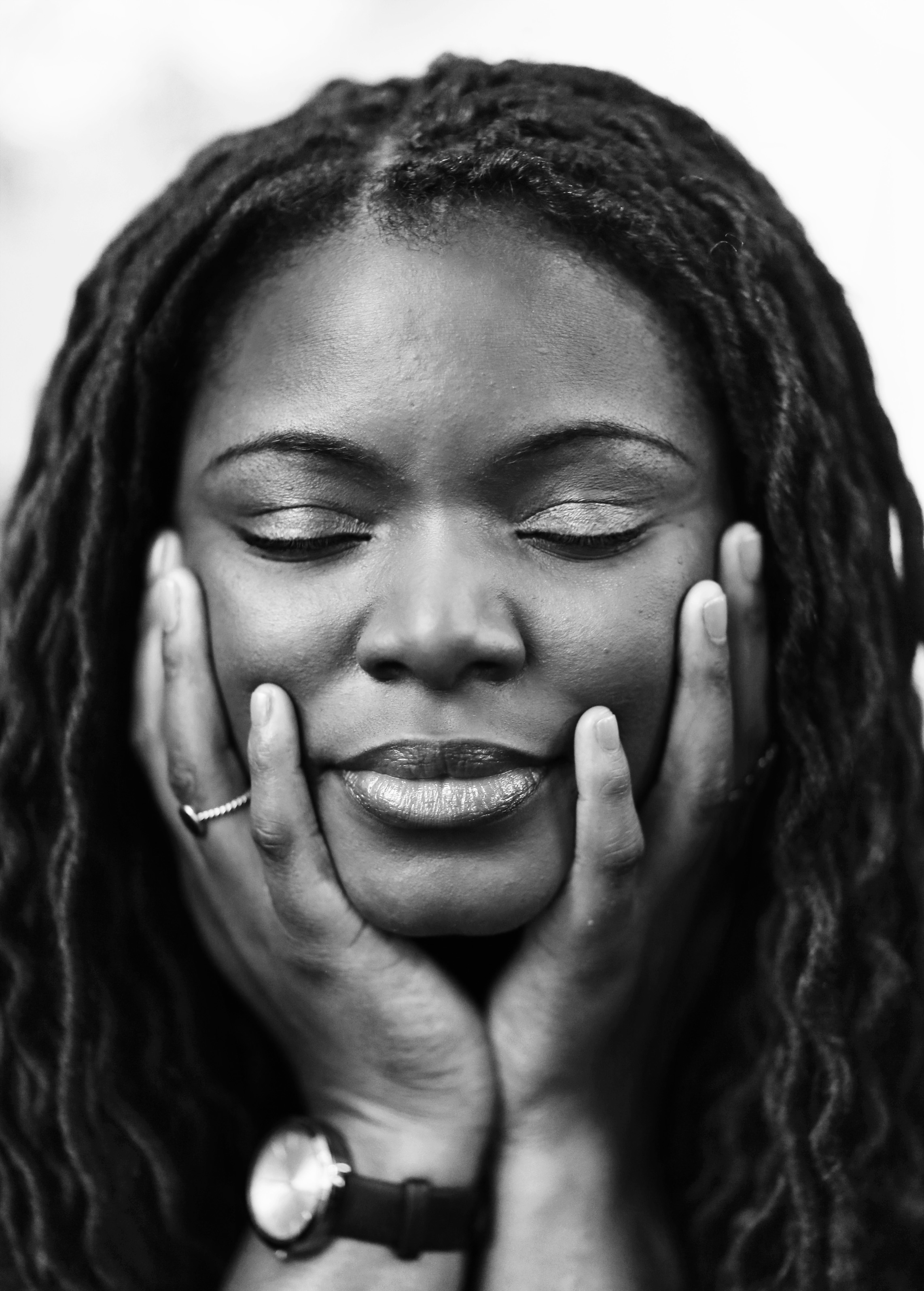 When a woman learns to love and accept herself FULLY, there is no place she will meet rejection, because she has accepted herself from the place where it matters most: from within.
9. Knowing what we know now in current political climate, can women be "all that we can be" in today's world? What is the way forward, as you see it for women?
I believe the "way forward" for women is to unite forces, and not let perceived boundaries and limitations get in the way of true sisterhood. As we women claim our rightful place in the domain of human affairs, I see that there is a at times a tendency to separate into factions. Frequently on social media, I see major rifts rising up between women of color and white women. At times I see a resistance from white women to open themselves to the reality of their own limitations where their sisters are concerned, and vice versa the pain that we women of color feel overshadows our willingness to heal.
In the same way the women's movement needs men to also join us, ALL women need each other to reach the highest heights of our possibilities. If in America the "Me Too" movement had to arrive for a widespread engagement with injustice, perhaps there is a time for a similar reckoning moment for women of different walks of life to learn to walk together. I believe that separation based on color, religion and class issues weakens us. The path forward, as far as I am concerned, lies in wholeness, in oneness, in unity. I look forward to seeing that possibility become more of the norm among women everywhere.
10. Where in the world do you feel "tallest" (i.e. where is your happy place)?
I would say Lisbon, Portugal. From the moment I first visited in 2012, I knew Lisbon was the place for me. I fell in love with the energy and the landscape. Lisbon has become the place where I am doing some of my most profound work. Lisbon is where I feel aligned energetically. It is a place that has welcomed me with open arms, and I love it!
11. What extra-curricular activities/hobbies are you most proud of? Why?
Hoop dancing! A couple of years ago I went to a music festival and I saw women with these sparkling hoops doing the most amazing, sensual, expressive dances, and something inside of my body activated and resonated with deep recognition. I knew in that moment that I would become a hoop-dancer. Hoop dancing has really opened me up to a new relationship with my body and pure joy.
I also recently began making Portuguese tiles. Learning the traditional tile making has also been quite transformative. As I touched, and formed the clay, and later pained poetry on a tile, I felt deeply linked to a ritual of creation in a way that I have never felt before. Who knows, I may be switching things up and become a transformational tile maker!
12. What do you want to be when you grow up? Future goals/challenges?
When I grow up, I want to be Oprah Winfrey! Just kidding.. Sort of. Oprah is certainly an inspiration of mine. We are both powerful women who share the letter O!
As my life moves forward, I would like to be more of who I am at the highest level, while continuing to have fun and enjoy the life I'm living.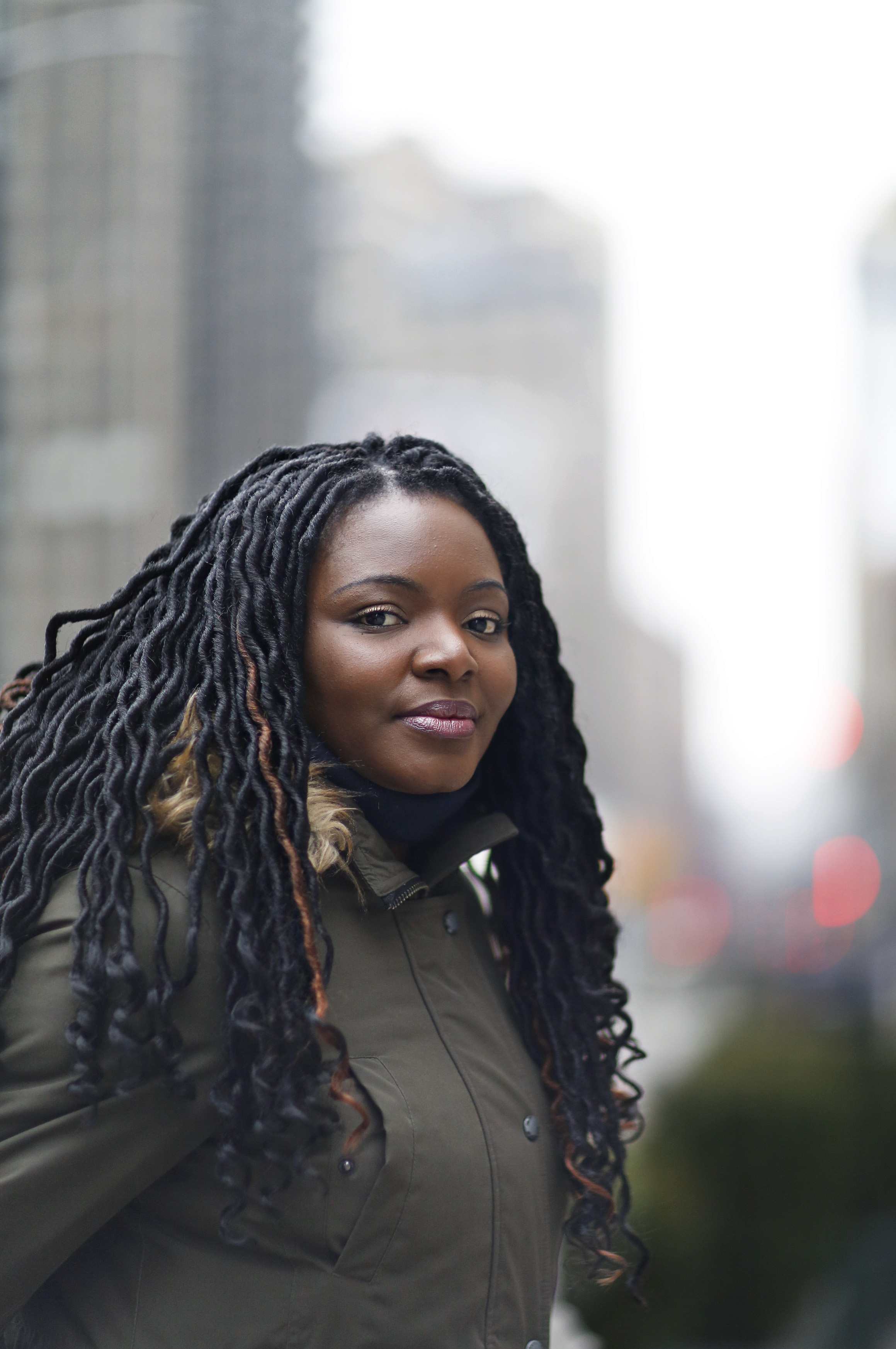 I would like to be even more fully self-expressed, and play a more vocal, visible, role while continuing to make a meaningful difference in the world. My life commitment is to continue to be a global voice for igniting human potential.
I would like for World Dream Day to become even more of a global vehicle for transformation, supporting more people, business and communities at greater levels in reaching their goals, and dreams.
I would like to support people in honoring themselves, as human beings and disconnecting from the tyranny of Technology. I think that we are losing touch with a lot of what makes us human. My desire is to activate the higher dreams of humanity, and to remind us of what it means to live on this beautiful world that we have, and to honor it and to enjoy it and to connect with it in ways that enable all of us to thrive.
Specifically, I would like to participate in the end of environmental Injustice in the form of inspiring a 50-75% decrease in single-use plastic.
13. What fears are you still hoping to overcome?
I think one fear that I have that I hope to overcome is the fear of my own mortality. I believe many people have a fear of dying before have accomplished what we are meant to achieve. This fear at times is inspiration for me to make every day count, to make every encounter as meaningful as possible. Sometimes, it is the awareness of our mortality that can inspire us to make each moment matter.
14. Anything you'd do differently if you had another go at life?
I think if I had another go at life, I would do my best to think less about things that don't really matter, and focus my energy, my time, and my mind on what truly does matter to me, what I enjoy and what I believe will actually make a difference in the world. If I did so earlier, I believe that my life would still be the same kind of life, but It probably would have become more efficient, and dare I say even more enjoyable.
The cost of mental baggage can wear you down if you let it and I find that having committed to a practice of mediation off and on since 2007 has really helped. I meditate for a minimum of 15 minutes and also journal every morning. In another life, I would like to be born knowing what a difference both of these practices make. I would start them much sooner.
15. What inspires you?
There are so many things that inspire me...great stories, great conversations, great art, Mother Earth's beautiful landscapes. I am also inspired by great people who are making a meaningful difference in the world. Particularly those who have overcome great challenges and brought forth new solutions and new conversations that we never experienced or encountered before until their contribution. I am also inspired by great content. Content that cuts through the constant stream of negativity. I am inspired by a great deal of content on platforms for positive expression like Gaia TV and Uplift TV.
16. What are you hopeful about?
There's that word again: hope. I'm hopeful that those of us who have the mind and the spirit to, will continue to connect with one another, and co-create a field of awareness and action that counteracts the effects of what is currently going on in our world. The current energy of divisiveness, while it appears to be rising, will eventually decline. I believe it is raging because it knows that it's time is up.
I am hopeful that more and more changemakers are being called forth from within to connect with one another, come together and work in unison and of one accord to cultivate and co-create a new global paradigm. I believe that there is an emerging counter energy that is being cultivated by changemakers all over the world.
17. What are some ingredients to a good life?
I believe in a "Full Spectrum" philosophy where the more we come to honor the many different facets that comprise who and what we truly are, the happier we become. For me the ingredients for a good life rest upon the alignment of thought and action. When we align who we really are, with what lights us up inside and live from that intersection, we begin to shine. We BurnBright!
18. What advice would you give your 14-year-old self?
To my 14 year-old self, I would say:
you matter, and you are going to become such an amazing woman, and you're going to get to do some amazing things, and mean so much to so many people and it doesn't matter that your father isn't around. It doesn't matter what boy wants you, or doesn't want you, focus on wanting yourself, focus on loving and being who you need to be for yourself, honor the unique gift that you are, and the more you do, your life will begin to reflect. Embody the energy of that love and magic will happen. Just you wait and see!
19. What are you reading now? (what books do you gift most and what are your favourite reads?)
Shambhala: The Sacred Path of the Warrior by Chogyam Trungpa. It is an exuisite book. I am also a huge fan of The Book of Awakening by Mark Nepo and As a Man Thinketh by James Allen.
20. Who are WOW Woman in your world who inspire you? Can you nominate three women you know who perfectly fit WOW WOMAN description?
Three women that inspire me are my dear friend and mentor Dr. Jean Houston for her immense and important contribution to the Human Potential Movement, my dear rising sister Dr. Rama Mani for her amazing work with the Theater of Transformation, and my best friend Christine Jean-Blain for her gift of language and ability to pour her soul onto the blank page in the form of poetry.
21. Where can others find you/your work (links to websites, blogs, etc.)?