Solo Traveler, Entrepreneur, Recruiter, Brain Tumor Survivor, Goldthwaite, Texas
Ms. Terri Tiemann is a go-getter, a fearless woman with boundless energy and joie de vivre. She explores cultures through learning local dance (while corporate recruiting by day), she advocates for herself to work abroad, she starts her own company, she survives brain tumor scare and re-discovers her passion for travelling and leaves no stone unturned.
1. Name.
Terri Tiemann.
2. Where is your hometown?
Goldthwaite, Texas
3. What is your profession/career/title/self-label/designation?
Entrepreneur, Solo Traveler, Recruiter, Brain Tumor Survivor
4. What was the journey like to get where you are (in life and career-wise)? What are some accomplishments you're most proud of, and what was the turning point to set you on your current path in life?
My own personal turning point started when I was laid off from my job during a down economy in 2000. Sixty percent of the company was let go. My co-workers called their friends and family to share the bad news, but my first call was to a frequent flyer program. I saw my chance and took it! I went to Europe and solo backpacked for three months. It was an easy decision in some ways because I knew I was unlikely to find a job that year anyway, and I was spending less money backpacking in Europe than I would have spent staying unemployed in Los Angeles.
Sixty percent of the company was let go. My co-workers called their friends and family to share the bad news, but my first call was to a frequent flyer program. I saw my chance and took it! I went to Europe and solo backpacked for 3 months.
My travel experiences and solitude gave me clarity. When I returned, I decided to start my own recruiting business focused on new media and emerging technology. This was a huge leap of faith! I had to work on pure commissions, where I was only paid after a company hired someone that I had recruited. Since it was a down economy, my clients were also paying very low commissions. Often when I was on the brink of closing a deal, an immediate hiring freeze would be initiated. It was so challenging! I worked every day for almost a year without making a dime. During the day I would work to recruit executives. During the night, I would babysit to pay the rent. One of my babysitting clients was the CEO of a top-tier, global asset management corporation. He ended up giving me a shot at recruiting for his company, and this resulted in my first paying client.
Little by little, my recruiting business gained momentum. I created friendships, and gained valuable business relationships that have lasted for years. Now I'm a successfully self-employed recruiter, specializing in start-ups and rapid growth companies within new media and emerging technology.
My career has given me the chance to work in a variety of innovative, cutting edge companies.
For example, I helped to hire the first 500 employees for MySpace a few years before anyone had ever heard of Facebook. While there, I recruited a high profile, cyber-crime expert from the FBI who specialized in solving kidnappings.
I also worked at GoPro when they were first launching their wearable video cameras, thus enabling virtually anyone to create viral content. Previously, this had only been possible for film crews with movie grade cameras. As GoPro's first recruiter, I helped them grow their staff by 10x in just 24 months. During this time, the company transformed from an unknown brand into what is now a household name.
Another key turning point occurred In the Spring of 2015. I was meeting with the Chief Financial Officer of Parrot, the drone company for which I was recruiting. The previous year we had relocated people from Michigan to San Francisco, and we were about to relocate several employees from Paris to San Francisco. I remarked that since they were moving from Paris, San Francisco would not be such a shock in regards to cost-of-living. My CFO responded by saying, "No, Paris is far less expensive than San Francisco." In response to this, I spontaneously asked him "In this case, do you mind if I work from Paris?" He said "Terri, you can live anywhere you want as long as you have a phone and internet." I decided right then and there to do it. No weighing the pros and cons. No hesitation whatsoever. I told him that I was going to live in Paris!
My original plan was to live in Paris for a year, but soon a complication surfaced in regards to my visa. Most of Europe follows what are referred to as the Schengen visa rules, which means that you can only spend 90 days out of every 180 days within this zone comprising of 26 countries. The only countries in the European Union that were not following the Schengen rules were: Croatia, Romania, Bulgaria, Ireland, Scotland and England (this was the year they voted on Brexit). These rules forced me into a digital nomad lifestyle, yet I soon discovered that I loved this lifestyle, and now it is my passion.
5. What did you study in school?
Human Development and Family Studies with minors in Business, Psychology and Substance Abuse from the College of Human Sciences at Texas Tech University.
6. How is your life different from what you pictured at 20?

It's completely different! At 20, it had not yet occurred to me that my life could include anything outside of being married with children. When my course changed, I developed a plan to live a life of travel and adventure. Now I can look back on countless amazing memories. I have danced on the dirt of an empty Roman Amphitheatre that broke ground in the year 27BC. I've photographed Machu Picchu, the Colosseum and the Acropolis. I've played with uncaged kangaroos, monkeys, and elephants, and I've visited some of the largest and most beautiful waterfalls across 5 continents.
7. Was there a time when life knocked you down or out and how did you get back up on your feet?

When I was 22 years old my fiancé and I broke off our engagement a few weeks before the wedding. In so many ways, my world had suddenly ended. I called my friend Jeff, who was going to be the DJ at our reception, told him the wedding was off, and asked if he knew anyone who needed a roommate in Los Angeles. He told me that they needed another roommate in his house. I didn't learn until 10 years later that he had already promised his extra room to another person, but gave it to me in my time of crisis. Jeff flew to the Bay Area, borrowed his dad's truck, and moved my worldly goods from Northern California to a beach town in Southern California. I can remember following the U-Haul trailer into the heavy Los Angeles traffic. I felt so terrified of starting this new life. Those first miles of crazy eight lane traffic on the 405 felt symbolic of my fear. Just a few days prior, I was marrying into a military life where the government would decide everything for my life over the next 20 years. Now suddenly I was a thousand miles away, driving towards a future I could not possibly imagine!
Six months later I was diagnosed with a brain tumor. When this news surfaced, even my fractured engagement seemed insignificant. After battling with my insurance company, I had to pay out of my own pocket to see Dr Charles Wilson, a world renowned brain surgeon located at University California, San Francisco. His picture and words were on the first page of the information packets published by the American Brain Tumor Association. My HMO had taken 6 weeks to get me referred to a surgeon, yet when I had called the office of one of the most elite surgeons, I found myself sitting in his office three days later. In the waiting room I felt so terrified I wasn't really sure if I could stay in my chair. When I finally took a moment to look around me, I saw a young mother with a two-year-old toddler with a dozen staples in its tiny little head. I decided that if she could manage to sit upright in her chair, so could I. When Dr. Wilson called me into his office, I don't remember any small talk. I was only focused on what he was about to say. He had developed many lifesaving procedures and performed over 3,300 brain surgeries in his career, so I was waiting attentively to hear his diagnosis. This happened over 25 years ago, but I can still remember his exact words. "This is not something we normally see. It could be a cyst, it could be a tumor, or it could be a blood clot forming that could cause an aneurysm." In effect, he had just told me that I could drop dead any minute!
I'm not sure how I found the strength to get through this situation. I relied on the people that loved me, went to church, found a therapist, meditated, spent hours on the phone doing research. I even tried shark cartilage! I guess you just have to pull somewhere deep inside and find faith.
8. Advice for other women?
When you see a life changing opportunity, don't hesitate. Do it. It doesn't matter if other people think your idea is crazy. Do it anyway. Take the risk. Even if your family, friends and associates are afraid to do it, doesn't mean you should be afraid. Even if other people have failed at it, this doesn't mean you will fail. Even if you do fail, you'll learn something valuable from the experience, and you'll be a stronger woman as a result. I love Pulitzer Prize winner Laurel Thatcher Ulrich's quote. She said, "Well behaved women seldom make history".
9. Knowing what we know now in current political climate, can women be "all that we can be" in today's world? What is the way forward, as you see it, for "feminist values"?
Since I'm in recruiting, I'd like to respond to this question by highlighting some key career opportunities for women. Many companies are making a significant effort to hire women in STEM careers, which stands for "Science, Technology, Engineering and Mathematics". So I would strongly encourage young women to study these programs in college. Over the next 20 years Data Scientists will be one of the most sought-after professions. Software Engineers will also continue to be in exceptionally high demand. Right now, there is a huge shortage of women in these professions. For example, less than 15% of software engineers are women. Less that 9% of hardware engineers are women. So there are incredible opportunities for women in tech. Tech recruiting has been a terrific career for me, so of course I would also recommend this career path. However, it tends to rise and fall more with the ups and downs of our economy. So there may be major bumps along the way if you pursue tech recruiting, but in the long-haul it will likely be very lucrative. As the demand for data scientists and software engineers continues to grow, there will be a need for tech recruiters. Medical recruiters will also likely have a stable career in the next 20-30 years, as it is the most recession proof industry. Perhaps because when the economy takes a hit, stress goes up and more people get sick, so more doctors and nurses are needed.
10. Where in the world do you feel "tallest" (i.e. where is your happy place)?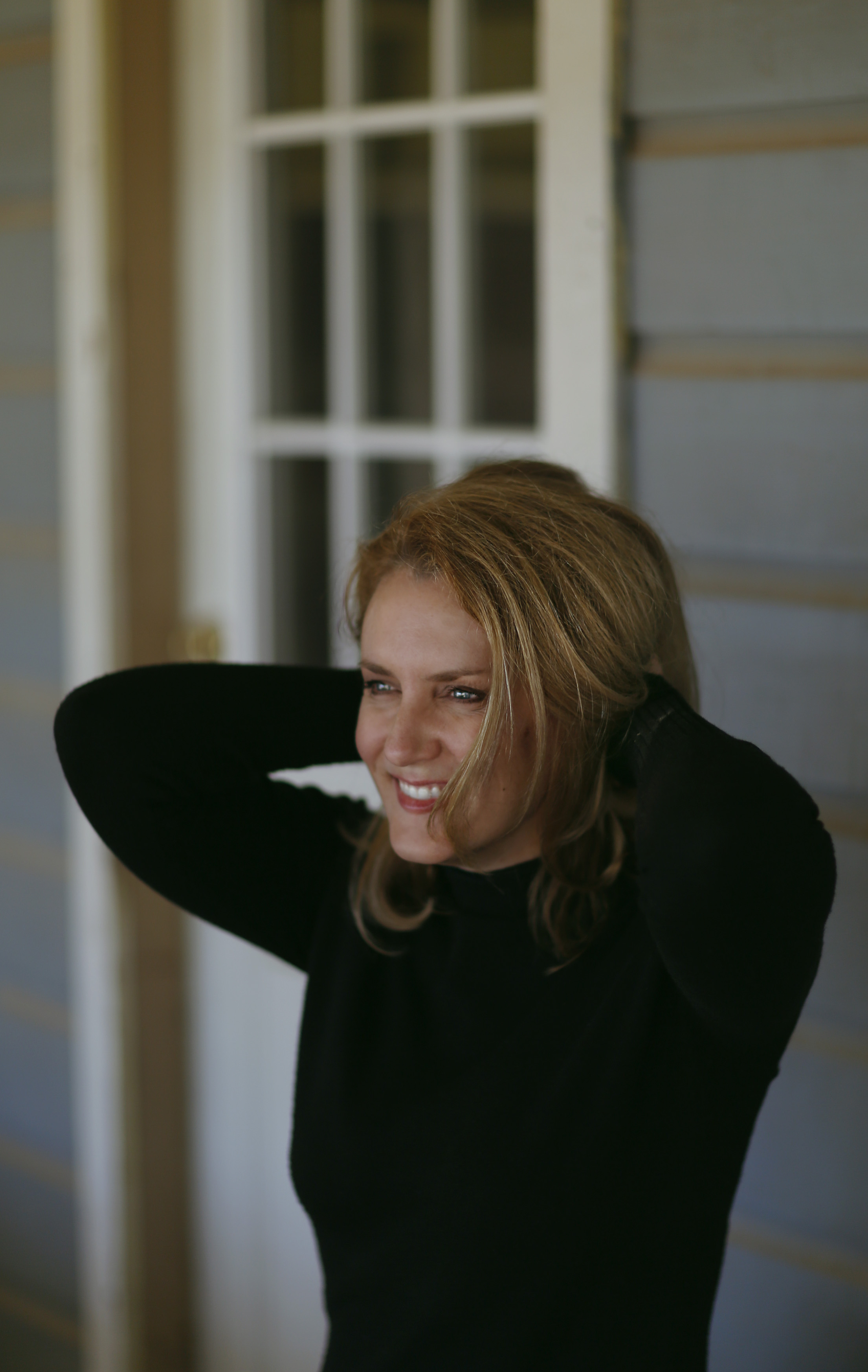 I feel the happiest when I'm exploring a new corner of the world. The more I travel and gain new experiences, the more clearly I realize that most of the things we worry about are so insignificant!
11. What extracurricular activities/hobbies are you most proud of? Why?
In 2016, I traveled across 18 countries in Europe. In every country I visited, I attended dance performances and took classes. Dance is my favorite way of experiencing each country's culture. In Split, Croatia, I attended a ballroom dancing exhibition in a small amphitheater by the sea. Afterwards, they did a mini class for whoever was interested in learning some steps. After the class, I talked with one of the dancers to see if they taught lessons. She told me about a school in Zagreb, the country's capital. With further research, I learned there was a school owned by a couple that had danced in the World Championships. The male dancer had even won "Dancing with the Stars" in Europe, and this sealed the deal for me.
I had always had a "Dancing with the Stars" fantasy of spending a month taking ballroom dancing lessons in a studio with a private instructor for several hours a day, and then giving a performance at the end wearing a beautiful costume just like the television show. So I knew this was the perfect school to make my dream a reality. For six weeks, I took dance classes for three hours a day. After a month of intense ballroom tango classes, I did a small performance in front of the owner of the studio and approximately 50 other people. After that, the owner invited me to dance in the Zagreb City Spectacle, a dance competition/exhibition in which over 1,000 people attended. This was one of the greatest experiences of my life!
I knew then that I wanted to dance my way around the world. In 2018, I spent a month in Buenos Aires studying the Argentine Tango, and doing an exhibition for my fellow travelers. I also spent a month in Indonesia studying Balinese dance that ended with me performing in costume with Balinese women on the stage of a cultural program. In each country I travel to, I like to research the ethnic dances. Whenever I can, I take classes, go to performances and take videos of any types of dancing I find. Watching Singaporeans do Salsa in the streets was a memorable experience. Other favorite dance experiences I've had include: the Haka in New Zealand, where the Maori's painted my face for their tribal warrior dance; the Fawn-Lep (Fingernail) dance in Thailand where I was blessed by monks, and of course the famous Flamenco dance in Spain.
12. What do you want to be when you grow up? Future goals/challenges?
I can honestly say that I am living my ultimate dream. I just want to continue exactly what I'm doing, traveling everywhere and checking off more bucket list items every year. I recently heard of an organization called the Century Club. You can become a member only after you have traveled to over 100 countries! This is one of my future goals.
Making new friends along the way is what makes my travels even more meaningful. I'm grateful every day for this life. Life is full of ups and downs, and I feel that I've had my share of the downs. So I'm riding the ups as high as I possibly can! I realize that in the future I'll likely not be able to travel at this current pace, so I'm seeing as much of the world as possible. I traveled to country #40 this year.
Some of my favorite destinations include: Switzerland, Italy, Greece, Croatia, Hungary, New Zealand, Thailand and Singapore. I feel so deeply fortunate, yet luck is only part of the formula for the life I'm living. Hard work, determination and having confidence in myself are other key ingredients. Above all, I'm glad that I saw an opportunity to create this lifestyle and I didn't hesitate.
13. What fears are you still hoping to overcome?
I'm afraid of age discrimination. In the tech industry, age discrimination is rampant. In my experience, it is a far worse problem than sexism or racism. Unfortunately, age is not considered diversity. I've even seen people in their mid-30's being discriminated against because of their age. Age discrimination might impact me as well. I'm concerned that I may need to find another career at some point, so I am always keeping my mind open to new ideas.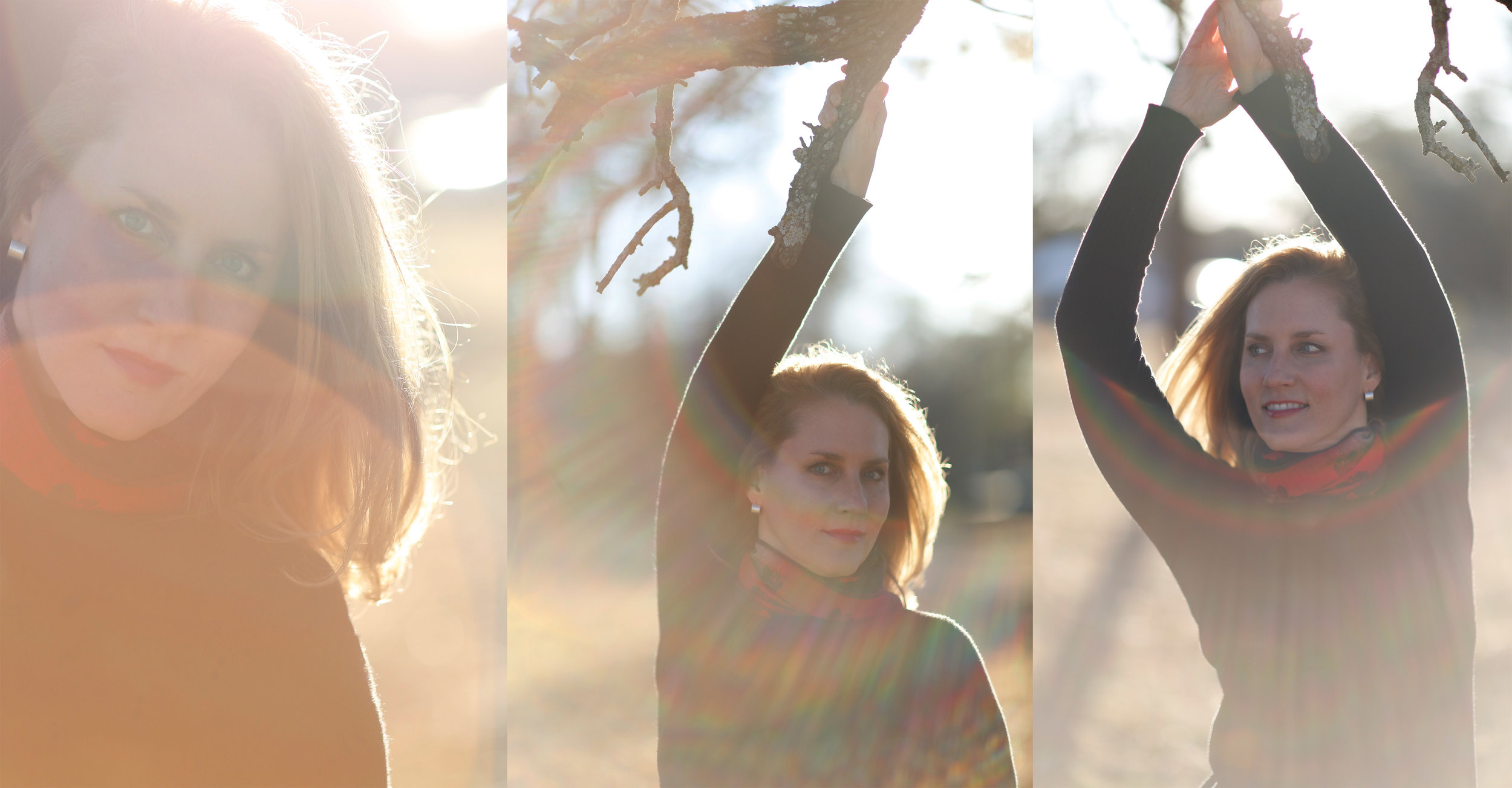 14. Anything you'd do differently, if you had another go at life?
Not really, I'm happy with my life decisions.
15. What inspires you?
I'm inspired by people who have overcome great medical adversity. On Memorial Day Weekend in 2010 my dear friend Cyrina suffered a devastating bike accident in Vail. She had to be airlifted to the nearest hospital, and the doctors initially told her family that she would never again live an independent life.
Yet she proved them wrong!
Cyrina diligently followed a regimen of daily mental and physical exercises, and she endured multiple, painful surgeries. Since she was a pharmacist, she also had to shadow other pharmacists to rebuild her entire knowledge of pharmacy drugs.
Cyrina's dedication contributed so dramatically to her healing process that she was able to resume her work as a pharmacist in less than one year! Cyrina's amazing road to recovery is one of the most awe-inspiring events I've ever witnessed.
16. What are you hopeful about?
I'm hopeful I'll see more and more women continue to excel in professions that have previously been male-dominated.
17. What are some ingredients to a good life?
Perseverance, positivity, good friends and family.
18. What advice would you give your 14-year-old self?
Don't be concerned about what others think. Make your own choices.
19. What are you reading now? (what books do you gift most and what are your favorite reads?)
I've recently been reading The Tipping Point by Malcolm Gladwell, and have been discussing the ideas in this book with my recruiting friends.
20. Who is a WOW Woman in your world who inspires you and why? Can you nominate three (or more) women you know who perfectly fit WOW WOMAN description?
Malena Bullard is a WOW Woman because of the way she has devoted herself to caring for her sister Cyrina while helping her to recover from a life threatening accident. The factors that contributed to Cyrina's miraculous recovery would not have come together without Malena's strength and intelligence. The plan she developed for her sister's care is so detailed and comprehensive that it could be developed into a guide for all people who face duress in the face of medical adversity.
Ashley Derrington is a WOW Woman because of the way she has overcome the challenges of being deaf. I love how she has used her passion for travel to study deaf cultures around the world. She never allowed her lack of hearing to prohibit her from playing soccer at the University of Georgia. Currently she plays on the USA Deaf Soccer Association. Ashley is smart, beautiful and kind, and I feel privileged to call her my friend.
21. Where can others find you/your work (links to websites, blogs, etc.)?
LinkedIn & Instagram: @danceshoesintow & @borderlessbucketlist