Young Leader, Mentor, Cape Town, South Africa
I heard about Lerato from a mutual friend. This young lady, I was told, is a fearless leader. She comes from a township of Cape Town, and after benefiting from a program for young kids run right in her neighborhood (called Project Playground), she advanced and became a youth leader and is now employed there. I spent a morning with Lerato, and we chatted in depth about how she came about the program, her passion to start a first netball team for girls and her quiet determination when single handedly applying, interviewing and succeeding at obtaining a 2016 Queens Young Leader award in London.
Winners of this prestigious Award receive a unique package of training, mentoring and networking, including a one-week residential programme in the UK during which they will collect their Award from Her Majesty The Queen. All at 19 years old, Lera feels that "it's time we, women, dominated in the leadership field" and I fully agree with her.

1. Name.

Lethabo Ashleigh Letube (Lerato)

2. Where is your hometown?

Langa Cape Town

3. What is your profession/career/title/self-label/designation?

Youth developer and inspirational speaker

4. What was the journey like to get where you are (career wise)? When was the mental shift to start the journey?

The journey was not easy because I was still young and people undermined me because I was not experienced so thy felt I could not lead them. Mental shift happened when I realized that growing up in a township was not easy because I could not move freely because of gangsterism.
5. Biggest accomplishment since making the (physical/mental) move?

Announced 2016 Queens Young Leader.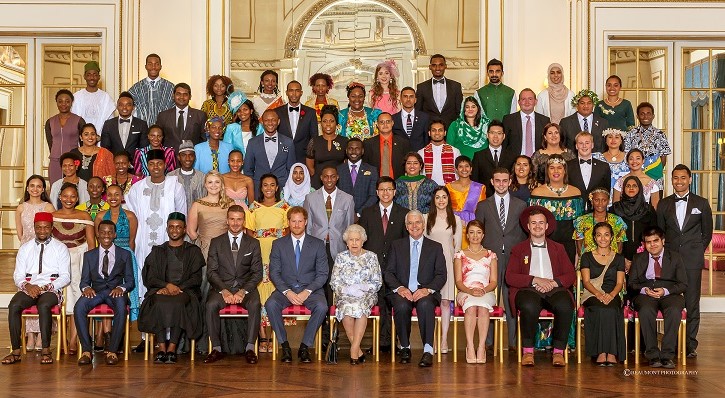 6. What was biggest disappointment and plan to overcome it?

I had no disappointments as everything went smoothly.

7. Advice for other women?

It's time we dominated in the leadership field and in order for us to achieve that we need to take a stand in everything that we do.

8. Where in the world do you feel "tallest"?

When I prove my enemies wrong.

9. What extra-curricular activities/hobbies are you most proud of? Why?

Netball, because I helped a few girls start playing netball and some of them are now part of the Western cape province netball team.

10. What is the future goal/challenge (career and/or life goals in 5-10 years)?

Finish my Public Relations degree and own my own company in PR.

11. What fears are you still hoping to overcome?

Being intimidated when in a room with a lot of young people who are ambitious as me.

12. Anything you'd do differently (if you had another go at life)?

Went to school straight after matric. Don't regret the gap years but, it was a set back in my future goal as I come to think of it now.

13. What are you hopeful about?

Being a change maker.

14. What inspires you?

My younger sister because I want her to achieve more then me when she gets older.

15. What are you reading now? (what books do you gift most and what are your favourite reads?)

I was not very fond of reading but at the moment I'm reading 'Think and grow rich' by Napoleon Hill, which was a book a friend told me about.

16.Who is a "WOW Woman" in your life who inspires you (and why)?

Oprah Winfrey and it's mainly because she has done good for herself in the leadership field and now dominates in this field. I wish I could meet up with her or for her to be my mentor one day.

17. Where can others find you/your work (links to websites, blogs, etc.)?

Facebook and Instagram - (Lerato Letube)